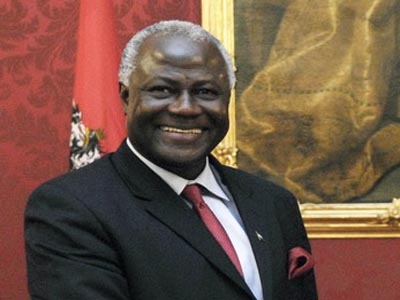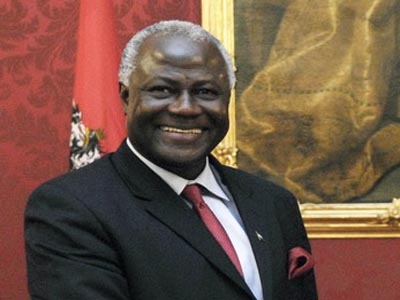 $77 million investment for Sierra Rutile

Sierra Rutile to cast off Ebola's pall
James Wilson, Mining Correspondent
Sierra Rutile, the UK-listed mining company, is to make one of the largest investments in Sierra Leone since Ebola cast a pall over a swath of western Africa last year.
The group — one of the largest miners of rutile, a type of titanium oxide mineral sand used in making pigments — said it was embarking on a $77m expansion of its operations.
The Ebola virus has compounded the problems faced by the mining sector in Sierra Leone, one of the world's poorest countries. Its economy relied heavily on mining, but two of the country's leading iron ore miners went into administration as their operations were rendered uncompetitive by the plummeting price of the steelmaking material.
Sierra Rutile has also been hit by low prices for rutile but has not had Ebola cases among its workforce or contractors. The company said the investment in its Gangama project would lower its overall operating costs and increase its output by about one-sixth when the first phase went into production in 2016.
John Sisay, chief executive, said: "This is a really positive signal to the rest of the country, but for us as a company this is about making a proactive move to strengthen our operations.
"Prices have flattened, and we believe they are close to the bottom. We are seeing a downward trend with Ebola, and we are confident this is the right time to start on the project."
Sierra Rutile supplies about one-fifth of global demand for rutile. The first phase of the project would cost $44m, the miner said.
Mr Sisay said the incremental production from the Gangama expansion could be absorbed by the market.
Ernest Koroma, president of Sierra Leone, said the investment "marks a turning point as we start to rebuild our economy . . . one of Sierra Leone's most important companies has not only weathered the Ebola storm, but is now emerging as a leading regional player in rebuilding our country's future".
Last year London Mining and African Minerals, two UK-listed iron ore miners, decided to shut down their operations in Sierra Leone as the global benchmark price of iron ore went into steep decline. Both companies went into administration.
Some miners have continued to invest in areas of Africa that have been a focus of the Ebola outbreak. Aureus Mining, a UK-listed gold miner, has been building Liberia's first gold mine throughout the outbreak and expects to start producing gold next month.
http://m.ft.com/…/0/4848f6ae-e742-11e4-8e3f-00144feab7de.ht…