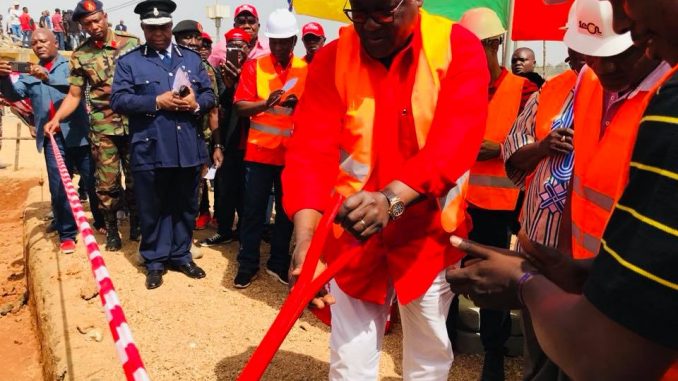 By SHCU – Protect the Legacy of President Koroma
The Chairman and Leader of the All Peoples Congress (APC), President Dr Ernest Bai Koroma Thursday 28 December performed the groundbreaking and turning of the sod for the construction of the Kono district APC headquarters at Yardu Road, Koidu town.
President Koroma in a statement at the ceremony said there should always be a home for the party in every district, region and chiefdom everywhere in the country, adding that with the erection of the party office in Kono implies that the APC has come to stay.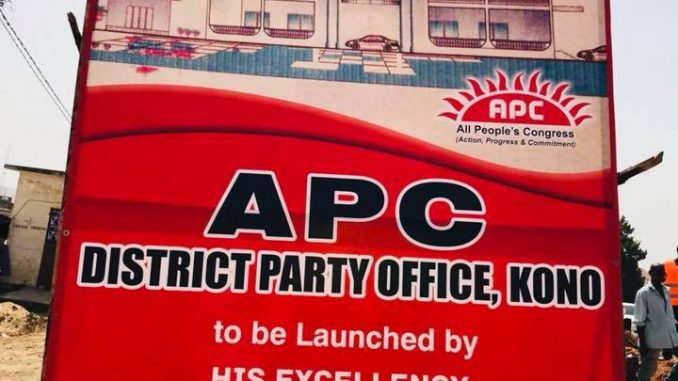 He expressed hope that the target for the first phase will be due in six months reiterating that the party should operate on its own with self funding to stand the test of time.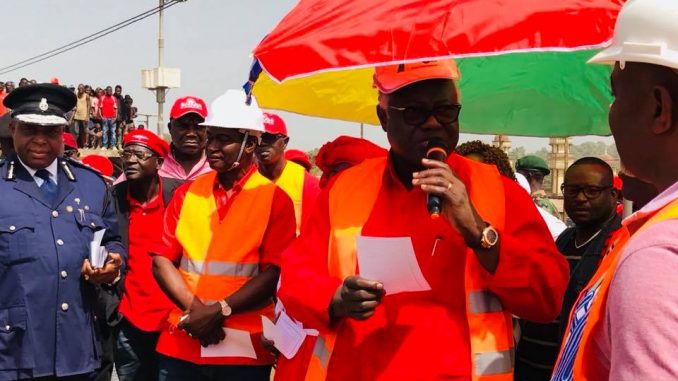 Transport and Aviation Minister Leonard Balogun Koroma thanked President Koroma for the institutionalization of the APC party, adding that President Koroma has decentralized the structures, and has made tremendous efforts to transform the party to an institution. Mr Koroma expressed hope that when Dr Samura Kamara becomes President he will to continue with the institutionalization of the party in all chiefdoms across the country.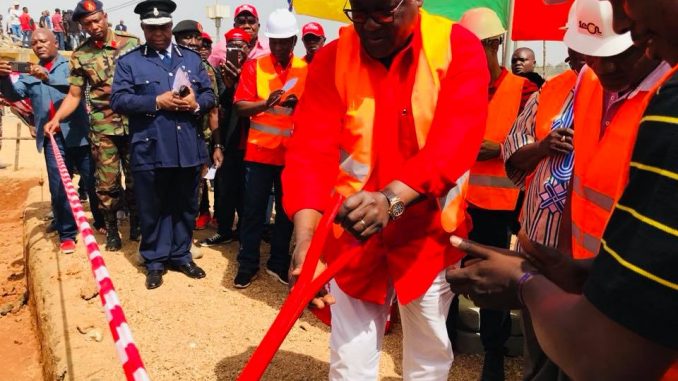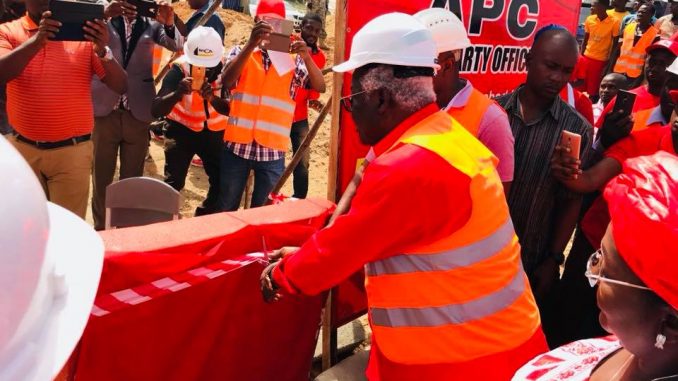 Regional chairperson, Madam Diana Konomanyi said this has been one of their dreams to erect a party office in the last 6-7 years, and thanked Papa Chendeka and others for their effort in supporting the party.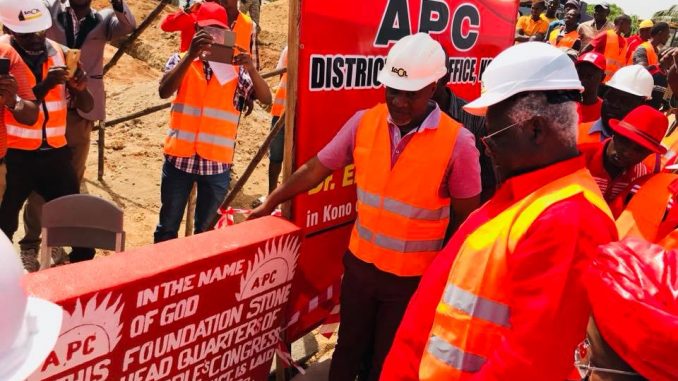 On behalf of SECON engineering construction company, Papa Chendeka thanked president Koroma for the opportunity given to his company to serve the country and promised to deliver the project in record time.