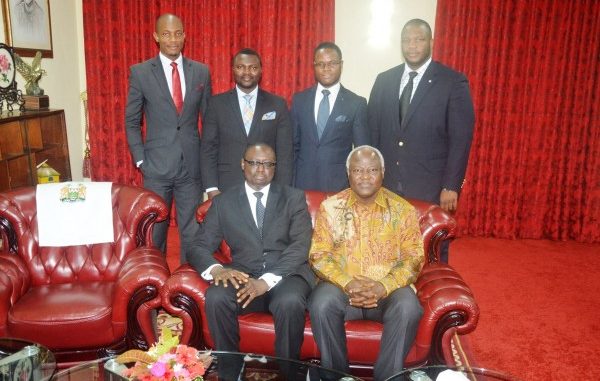 By State House Communications Unit
President Ernest Bai Koroma on Wednesday 2nd September 2015 urged the Sierra Leone Bar Association to maintain standards in fulfillment of their mandate. He made this statement during a courtesy call by the association at State House, Freetown.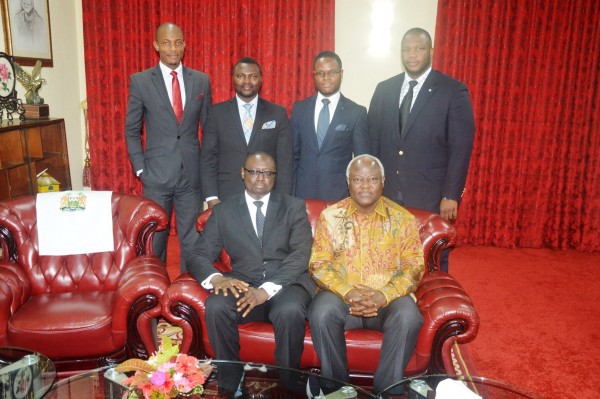 Addressing a cross-section of the executive, President Koroma said the association must focus on moving forward and building on the gains made while assuring them of government's continued support. "I believe we should work as partners; we are not offering support to compromise you, we are offering support to build your capabilities so that together we will build Sierra Leone," he said, and noted that the association has great responsibilities in the governance of the state.
The president pointed out that government will continue to engage with associations like the Bar to garner views of people for better judgement. He accentuated the significance for continued engagement with government and stressed the need to using professionalism to enhance decision making processes. President Koroma also reiterated government's commitment to improving the Judiciary as it is an arm of government that should be enhanced in building the country's democracy and guaranteeing people's freedoms as well as attracting international investment.
He expressed delight over the Memorandum of Understanding (MOU) with the Legal Aid Board of Sierra Leone in providing legal services for indigent persons. He also noted government's open policy of engagement and called on the association to replicate similar efforts to other sectors of government in building the country's democracy.
Mr Ibrahim Sorie Kamara, President of the Bar Association, highlighted their contribution and participation in the fight against the waning Ebola virus disease, highlighting financial contributions and the association's efforts towards public education vis-a-vis the Public Health Act. Going forward, he said, the association intends to continue to be vocal on national issues and continue to play a constructive role in the affairs of the nation.
According to the Bar Association president, they would like to see a substantive holder of the position of Chief Justice of the Judiciary. Informing the president about the MOU signed between the association and the Legal Aid Board, he stated that the Bar will come out with a position paper on the ongoing constitutional review process. He further noted the improved conditions in the judiciary and expressed strong conviction in the competence of Sierra Leonean judges and magistrates.
— with Thullah Wise and Kamanda Joseph.