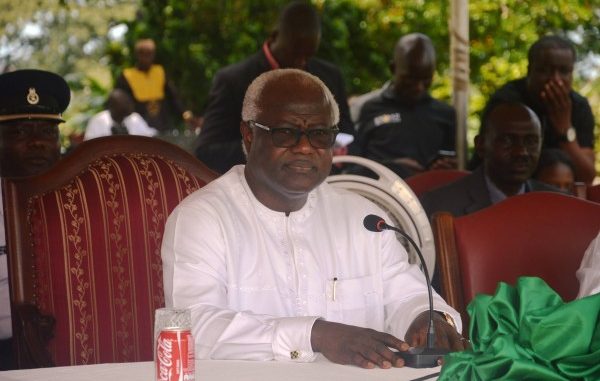 By State House Communication Unit
President Dr Ernest Bai Koroma has today (12 October, 2016) urged this year's pilgrims returning from the Hajj in Saudi Arabia to serve as role models to lure more Muslims to undertake the annual pilgrimage. He made this call during a welcome ceremony organized at State House in Freetown.
Welcoming the 800 pilgrims on behalf of the government and people of Sierra Leone, the president reminded that Islam is a religion of peace, brotherhood, knowledge, love and mercy. He said Sierra Leone is known as a country of religious tolerance; a unique character that is hardly practiced in other parts of the globe. He therefore admonished pilgrims to stand by the conditions of the hajj to fully realize its benefits and blessings in the country as a whole. Sierra Leone, the president emphasized, is a resilient nation and "we can overcome every challenge; be it political, social or economic" as manifested during the Ebola epidemic. President Koroma thanked the hajj committee, Ministry of Social Welfare, Gender and Children's and all concerned persons for proper and effective coordination of the entire hajj process.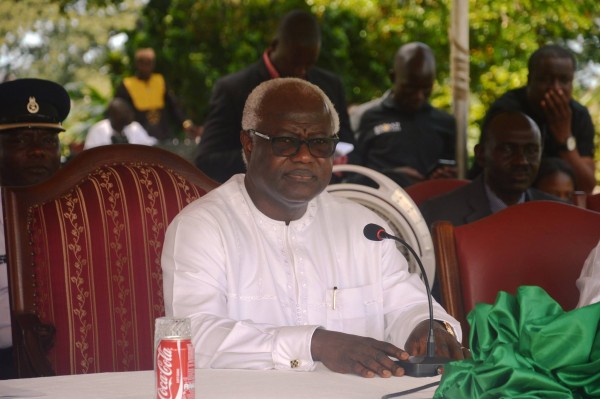 In his brief remarks as the programme dictated, Chief Imam of the Freetown Central Mosque Alhaji Sheik Tejan Sillah thanked Allah for providing this country with a kind hearted leader who has always been there for Muslims. He said since the government took full control of the hajj programme in 2009, the process has always been successful. In the same vein, Chief Alhaji Lamin Ngobeh from Kailahun district in the eastern region said that he never thought of performing hajj in his life, but with the surprising help of the APC government, "I have today become an Alhaji. Since 2007 when APC assumed power we've never got Alhaji Lungi, Alhaji Nigeria/Abuja or Abidjan." He therefore prayed that the APC government led by President Koroma continues to stay in power years and years to come.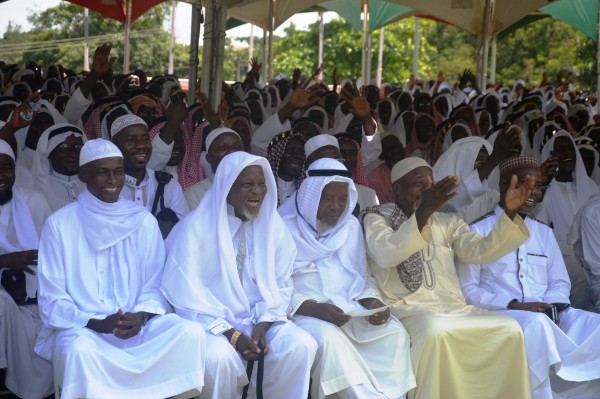 Highlighting the good ideals of President Koroma to the 800 Sierra Leonean pilgrims, Sheik Alhaji Osman Bangura disclosed that the president provided sheep, torch lights, slippers, pastes and brushes as gifts for each pilgrim.
Sheik Alhaji Mustapha Coker profoundly thanked President Koroma, emphasizing that without his moral and financial assistance the 2016 hajj could not have been successful. "We the Muslims of this country are not willing to let you go because we do not know whether the person taking after you will be of your ilk," Alhaji Mustapha Coker candidly expressed, adding that upon their return, the president provided them with comfortable transportation to convey them to their different destinations.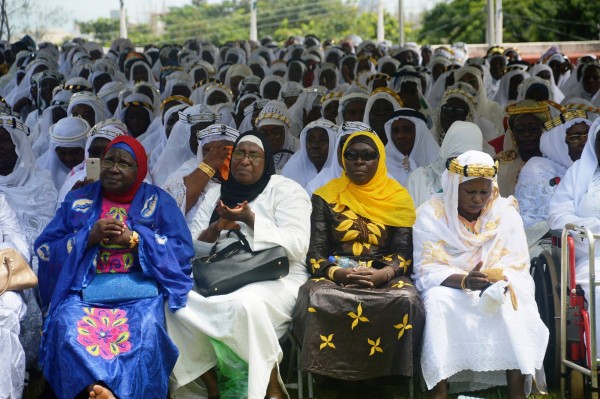 Chairman of the occasion Alhaji Sheka Sahid Kamara aka Shekito thanked the president for his absolute care and gesture to the 2016 hajj pilgrims and the provision of a forty feet (40ft) container provided by the president for excess luggage of the pilgrims.