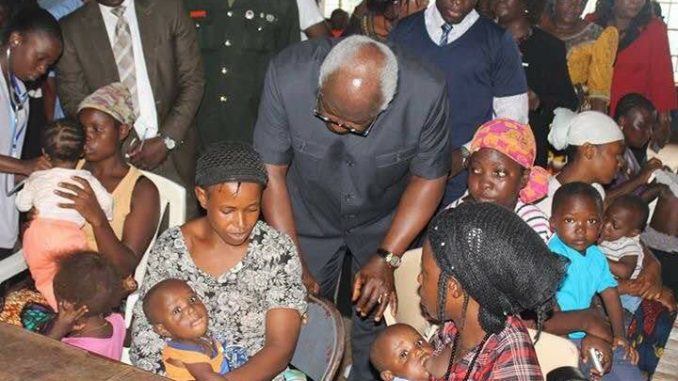 By State House Communication Unit
Since Monday 14 August, 2017, President Ernest Bai Koroma has been visiting some of the areas worst hit by severe flooding and deadly mudslides on the outskirts of Freetown. Today, Monday 21 August, the president visited the East-end of Freetown to take stock of flood-hit areas in that part of the city.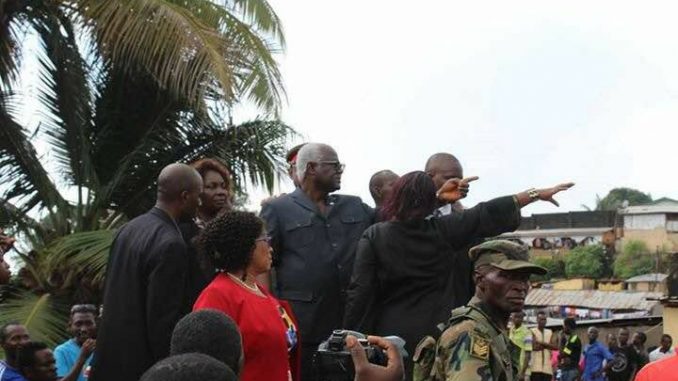 During a meeting with flood affected persons (from Mountain Cut, Culvert and Wellington communities) at the Brima Attouga mini-stadium, President Koroma told residents that government would do everything possible to help with them rebuild. He thanked the community authorities for their role in identifying Attouga mini-stadium as a temporary shelter for the flood victims, saying that government is equally affected, and working on modalities to address the situation in the best way possible. Government, he noted, would engage the community people to agree on a temporary place for schooling for affected children as schools are about to re-open.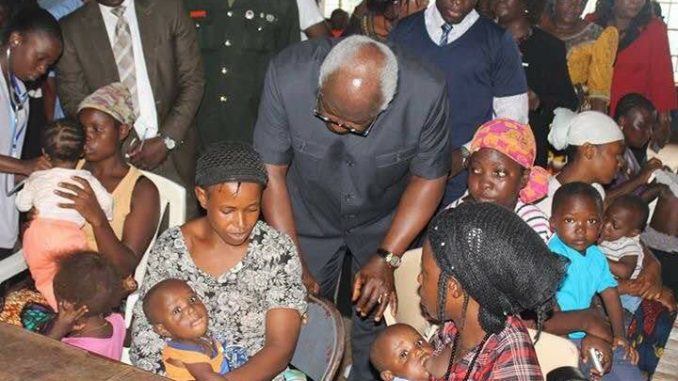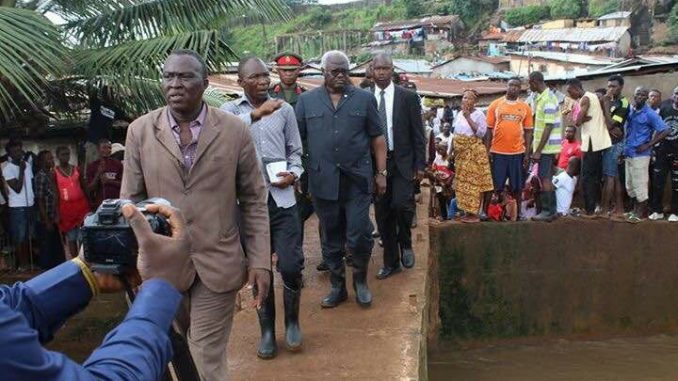 Meanwhile, the president visited Bomeh Dumping Site and toured the Bomeh community and the blocked culvert which triggered excessive flooding of the area. Earlier this morning, President Koroma also visited the victims holding center at Regent to inspect the situation there.