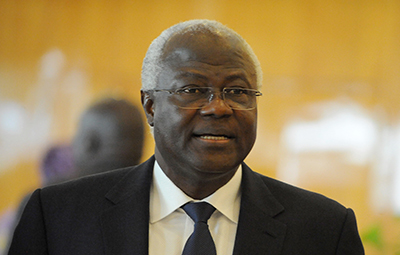 By Tony Bee, Australia —
Firstly I will like to make one point clear to my readers that I am not one of President Ernest Bai Koroma's public relations officers (PRO) or the APC government media handers as others may perceive because of the contribution I am always making towards the unique patriotic attitude and behavior of the fine gentleman that the country ever had. Few months ago, I wrote a piece captioned "President Koroma is not only born to lead but he is born to rule", I received many comments from friends both face to face and in the internet. As usual, some of them were positive others were negative, especially when I mentioned some of the good qualities of President Koroma's leadership skills, including tolerance, long patience, and openness and accommodating. That was the time when he appointed Ambassador Victor Bockarie Foh as Vice President.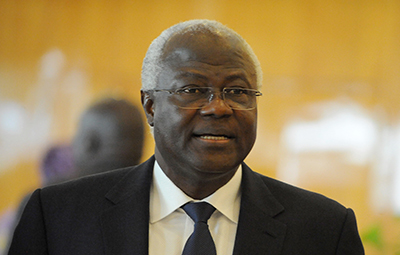 But I am a man who fear's no foe. Neither am I fearer of threats. Particularly when I know within myself I am doing or saying the right thing at the right time. I only fear my maker, Almighty God. In view of that I don't used to see red and call it green or see green I say red.  Therefore, I am NOT a double standards Sierra Leonean town crier for democracy promotion whiles within myself I am not democrat. I am not the Pastor who says don't do what I do, but do what I told you. Talking about democracy violation at the same time you are violating it in many diverse ways, including the inciting of violence even within your own family. It's like telling your children not to smoke, while you do smoke. What an unjust dangerous and hypocrite father?
As I said in the mentioned article, that I would not comment on the dismissal of former Vice President Sam Sumana's issue. That is whether it was unconstitutional or not, it's the duty of the Supreme Court to decide. But my focus is on how President Koroma disappointed some of his detractors, especially some of the SLPP tribalist and regionalist supporters who take tribalism and regionalism as a bridge to ride to achieve their political power hungry ambition. But unfortunately for them, President Koroma used his God given smart leadership skills by appointing Ambassador Victor Foh as Vice President, immediately he dismissed former Vice President Sam Sumana to close their tribalism and regionalism unpatriotic deceitful mouths.
The appointment of one of the encyclopedias of APC as Vice President by President Koroma supersized many Sierra Leoneans all over the world, especially SLPP tribalists because they were thinking that President Koroma would have had appointed his alleged cousin, John Bonoh Sisay of Sierra Rutile as vice president or a northerner. Such wonderful skill closed the mouths of those who have been using tribalism and regionalism as a 4-4-4 electric train against President Koroma and his government. The quiet, cool and calm President Koroma closed the window of tribalism and regionalism promotion that enemies of peace, progress and development wanted to use to create another unrest situation in the country by appointing a South-Easterner to replace from VP Sam Sumana.
The current appointment of the youthful and dynamic Kono indigenes, Mr. Melvin Komba C. Allieu, as member of the Minerals Advisory Board was another great political leadership skill used by President Koroma to bridge tribal and regional gaps that the enemies of peace, progress and development in the country that are always look for loopholes to exhibit their unpatriotic and unnationalistic attitude and behavior at the expense of the nation. They are always standby and ready to use their tribal and regional divisive unpatriotic and unnationalistic attitude and behavior tools to create problems in the country at the expense of the poor people's precious lives and properties to achieve their ungodly satanic political selfish ambition.
The other recent political skilful support given by President Koroma and his APC government to the main opposition SLPP patriotic and charismatic minority Parliamentarian Leader, Hon Bannerette Lahai is another case in point of President Ernest Koroma's good leadership skills. President Koroma was alleged to have called all members of his government, especially the MPs to give unreserved support to Hon Bannerette Lahai so that she would win the Pan African Parliamentary Vice President Chair. Because he knows that if Hon Dr Lahai wins, it is a big honor to the country. It is also a big pride for all honest and sincere patriotic Sierra Leoneans in and out of the country.
Not only to the SLPP as a party, but for a daughter of the country to hold such a highly respected position in the African continent.  Such good patriotic and nationalist attitude and behavior of President Koroma which many said, it is very hard to find within or amongst many SLPP supporters according to their comments and writings against their own country and President.
In the same said article, I also mentioned about the wonderful conflict management skills APC has as a party. That statement again did not go down well with some of the APC detractors. In it, I said APC is not an angel political party; therefore, it has its own problems like any other political party or family in the world.  But they are good in managing their differences amongst them because they have conflict management skills spirit. They are easy and quick to settle their differences for the benefit of the country and their party.
The recent APC party emergency national conference which enemies of peace, progress and development in the country were also busy trying to put swarm among them is another lofty example of APC conflict management skills, especially president Koroma's leadership skills. Some of the detractors went as far as alleging that Hon Alpha Kanu, Minister of Information was trying to rebel against the party under the name of the Temnes, especially for appointing Amb. Victor Foh as Vice President without their full consultation. All these ware just to create animosity in the APC circle. Particularly some of the SLPP tribalist and regionalist supporters who always see tribalism and regionalism promotion as tools worth use to achieve their political power thirsty ambition at the detriment of the hard earned peace in the country.
They are quick to forget that the Temnes are very peaceful people in the country. They are very open mind citizens; therefore they always regard every Sierra Leonean as brothers and sisters. Although since the name Sierra Leone was given, historical NO typical born Temne ever be Prime Minister or President of the country. But they never trouble anybody about that because they are peaceful people. And they believe leadership comes from GOD. As a result, they have respect for leadership. Therefore, when their own time comes for their typically born Temne to be President of the country, it will come like eating banana.
In view of that they do not believe in the philosophy of pa-o-pa, means of achieving political power in the country at the expense of the precious lives of the poor masses. They are more interested in the country's peace, progress and development than fighting for political power that will lead to the destruction of innocent lives and the country. Therefore, they will NOT allow any individual or group to use them as tools of stupidity for his or her own political ambition at the expense of the poor suffering masses' valuable lives. The detractors are also forgetting that APC is NOT a tit for tat political party. So it is NOT easy for political unity and tolerance enemies to divide them, especially under the skilful leadership of President Ernes Bai Koroma, the next Nelson Mandela of Africa.