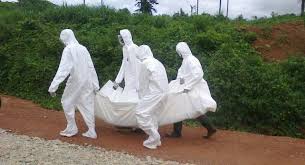 PTMCC
10th September, 2014
PRESS BRIEFING
Office of the Chairman
Presidential Taskforce Media Communications Committee
State House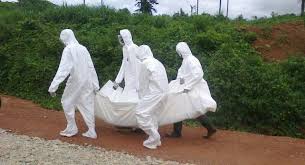 Let me thank you all for a very successful press briefing yesterday
and let me also apologize for our tardiness. It is needless to state
that we have improved on our timeliness and we hope to keep it that
way.
Yesterday, we stated that the Government of Sierra Leone will go ahead
with its "ose-to-ose Ebola tok" in partnership with UNICEF. Twenty-one
thousand (21,000) volunteers will be recruited and trained to
undertake the neighborhood search and report all suspected cases of
Ebola. The volunteers will answer questions, they will share
hand-washing materials and also educate residents in simple Ebola
prevention hygiene practices. Every home would be marked with a
sticker with Ebola message and contact numbers to remind residents on
how to report Ebola cases and basic Ebola prevention instruction.
The reason given by the Ministry of Health and Sanitation for this
exercise is that sick persons are still not reporting themselves to
health centres out of fear, that they are being treated at home by
friends and families and that people are still in the fatal habit of
burying their dead. It has been observed that these practices are
helping to spread the virus from person to person and from communities
to communities.
The process is daunting but we want to encourage our people that it is
doable. "Ose-to-ose tok" is not a new phenomenon to Sierra Leone and
it is not different from the "ose-to-ose Ebola tok" we are about to
undertake. The Government of Sierra Leone in collaboration with UNICEF
had undertaken similar exercise before in its mosquito bed nets
distribution campaign.
We wish to inform the general public and the international community
that Ebola corpses are not being littered about in homes, streets and
communities in Sierra Leone. The strategy in Sierra Leone to control
and contain Ebola is robust. The Government of Sierra Leone is
thankful and appreciative of all the assistance so far from local and
international partners and hereby appeals to the world community,
global organizations and the UN family to continue its renewed
commitment and further scale up its material and technical assistance
to Sierra Leone in the fight against Ebola.
I thank you all.
Karamoh Kabba
*************************************
Deputy Minister of Political and Public Affairs, Government of Sierra Leone