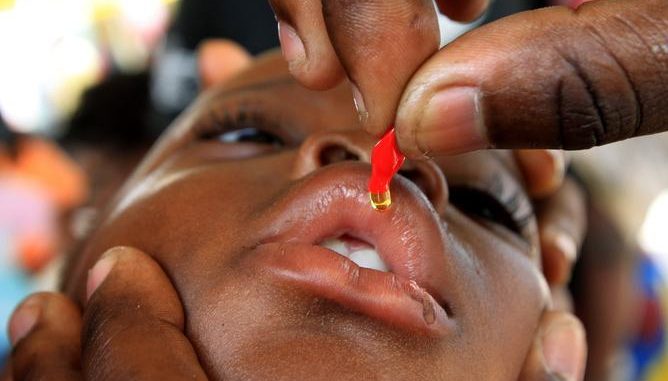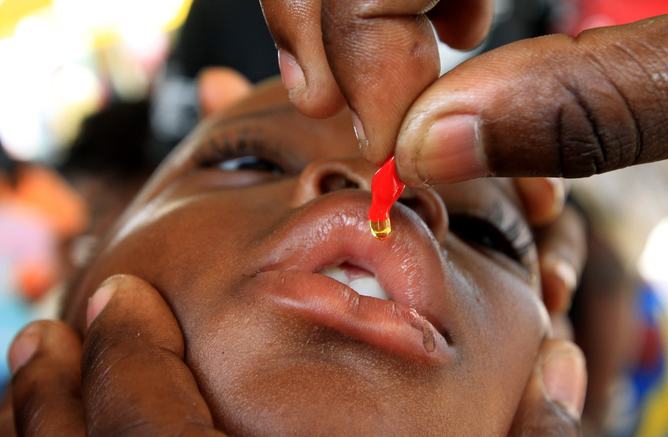 FREETOWN, 26 February 2016 – The push to ensure Africa has no further cases of polio will continue over the next four days in Sierra Leone as the Ministry of Health and Sanitation initiates another polio vaccination drive for 1.4 million under 5 children from 26-29 February 2016.
The last case of polio in Africa was in Somalia on 11 August 2014 and the continent will be declared polio-free if another case is not reported in the next 18 months. The last case in Sierra Leone was recorded in July 2010 in Port Loko district.
"We will soon mark the official end of the most recent Ebola outbreak in Sierra Leone, and we hope that before too long we will also be celebrating the end of polio in Africa," said Dr. Abu Bakarr Fofanah, Minister of Health and Sanitation. "We need to avoid complacency about polio, while also encouraging parents to make sure all life-saving routine vaccinations are up to date for their children."
As well as the oral polio vaccination, children 0-23 months who have defaulted on routine vaccinations will also have the opportunity to catch up on any missed interventions.
More than 7,000 health workers will be deployed nationwide to visit children in their homes. The Government campaign is backed by UNICEF, WHO, MSF, World Vision, and the SABIN Institute. Funding comes from the Global Polio Eradication Initiative (GPEI).
"It is important to visit families where they live so that we can avoid congestion in health centres, and make sure that no child misses out on these life-saving interventions," said Geoff Wiffin, UNICEF Sierra Leone Representative. "If every child is up to date on their vaccinations it will be an important step in efforts to drastically reduce child deaths in Sierra Leone."
UNICEF is providing 1.6 million doses of the Oral Polio Vaccine (OPV), as well as financial and technical support to social mobilization and other communication related activities, technical support for trainings, and supervision and monitoring.
###
About UNICEF: UNICEF promotes the rights and wellbeing of every child, in everything we do. Together with our partners, we work in 190 countries and territories to translate that commitment into practical action, focusing special effort on reaching the most vulnerable and excluded children, to the benefit of all children, everywhere. For more information about UNICEF and its work visit: www.unicef.org
For more information please contact:
Jonathan Abass Kamara, Public Relations Officer, Ministry of Health and Sanitation, janathan.kamara42@yahoo.com, Tel. +232 (0) 76 678 021
John James, UNICEF Communications Specialist, jjames@unicef.org, Tel. +232 (0) 76 102 401
Issa Davies, UNICEF Communications officer, idavies@unicef.org, Tel. +232 (0) 78 368 975
Copyright © 2016 UNICEF Sierra Leone, All rights reserved.
You are receiving this email because you are supporting UNICEF reach children and women in Sierra Leone.