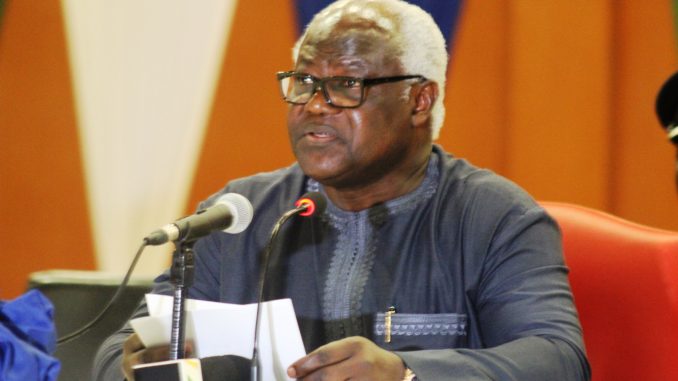 Conakry Dee, 28 July 2017: On Friday His Excellency President Ernest Bia Koroma, joined by Sally Taylor, Head of UK aid in Sierra Leone, commissioned one of 50 solar electricity schemes that have so far been installed across the country with UK aid support. The Minister of Health and Sanitation, Minister of Energy, Minister of Local Government and the Regional Director of UNOPs also attended.
Half a million people over the next four years will benefit from at least 90 mini-grids powered with renewable energy. 50 community health centres have been electrified to date, including Conakry Dee. By the end of the year these installations will be expanded to supply 50 surrounding communities using mini-grids that will be operated by local entrepreneurs.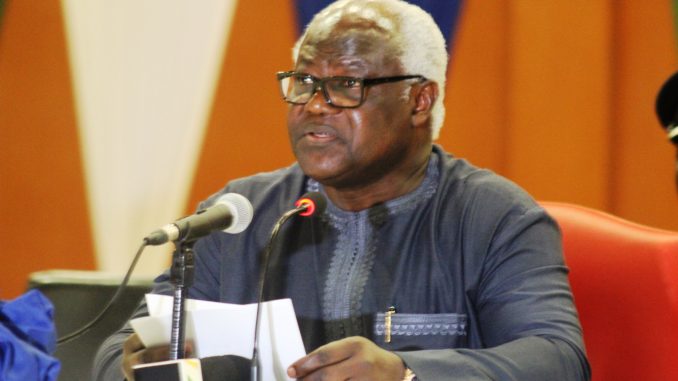 During Sierra Leone's Ebola outbreak, the lack of reliable power generation was a major obstacle to the country's ability to both deal with and quickly recover from the emergency. Un-electrified, mainly rural, areas of Sierra Leone usually have poor energy services, and primarily use small diesel or petrol generators and kerosene lamps. These cost 10 to 30 times more than in urban areas, which benefit from grid connection and tariffs that are often subsidised. For a comparable energy supply that costs an urban customer US$1, a rural customer will pay US$10 or more. As mini-grid generation technologies become progressively cheaper – resulting in lower start-up, operation and management costs – they can significantly reduce the amount people have to spend on energy.
Speaking at the event, Sally Taylor, Head of UK Aid in Sierra Leone, said: "Today we are visiting one of 50 solar electricity schemes that have so far been installed across the country during the Ebola Recovery Priorities programme. They will make a real difference – providing reliable power to refrigerate vaccines, operate medical equipment and provide crucial lighting for night time medical services.
These installations have been built to provide additional capacity beyond this, to extend electricity services to households, public facilities and business enterprises here in Conakry Dee. By the end of 2017, there will be 50 of these mini-grids in rural areas, benefitting an estimated 360,000 Sierra Leoneans. It is by far the largest and most ambitious mini-grid project in Africa, if not the World. The UK is proud to have supported it. It is directly contributing to the Government of Sierra Leone's Energy Revolution target of reaching 250,000 unserved households in 2017 and to the UK Government's Energy Africa Campaign to ensure universal energy access by 2030."
Speaking at the event Sonja Varga, Head of Programme, Ghana Operational Hub, UNOPS, said 'We are now more than ever certain that sustainable energy systems are crucial to human livelihoods and for maintaining an ecological balance. Prior to this project, access to electricity remained very limited in rural areas despite the potential offered by the various sources of renewable energy. It is against this backdrop that the Ministry of Energy together with DFID, engaged UNOPS to support the implementation of the Rural Renewable Energy Project, as part of the President's Recovery Priorities. We view the importance the Government of Sierra Leone attaches to energy efficiency as a vanguard for the sub-region, and are pleased with the opportunity to support the Ministry of Energy in its effort to find lasting solutions to providing access to energy in rural communities. Especially for communities without any energy services and those in remote areas'
The party also took the opportunity to tour the community health centre at Conakry Dee. They saw examples of the achievements made by the Government of Sierra Leone and UK aid in improving healthcare. The facility is one of 124 Community Health Clinics with improved water supply and waste management improvements. They also saw some of the 381 tonnes of essential Free Health Care drugs procured during the recovery.
More broadly UK aid has also been supporting the Ministry of Health and Sanitation in providing 2 million treated bed-nets for mass distribution campaign, 30 ambulances to be refurbished and equipped; and transport services provided across Sierra Leone to support health service delivery. The 117 Alert line was supported from the end of Ebola until June 2017 when it was handed back to the GoSL. UK aid also supported the training of 4,060 Community Health Workers (CHWs) and 197 midwives, and supplies to all 15,000 CHWs in the country. Three hospitals and five community health centres will soon have newly built emergency obstetric and neonatal care facilities with UK aid support.
About UK Aid: UK Aid, (also known as The Department for International Development- UK AID), leads the UK's work to end extreme poverty, building a safer, healthier, more prosperous world for all of us, which is firmly in the UK's national interest. We are ending the need for aid by creating jobs, unlocking the potential of girls and women and helping to save lives when humanitarian emergencies hit. For more information about UK AID , visit: https://www.gov.uk/…/department-for-international-dev…/about
About UNOPS: UNOPS mission is to help people build better lives and countries achieve sustainable development.​ Our vision is a world where people can live full lives supported by appropriate, sustainable and resilient infrastructure and by the efficient, transparent use of public resources in procurement and project management. For more information about UNOPS, visit: www.unops.org.
The Department for International Development (DFID) leads the UK's work to end extreme poverty. We are tackling the global challenges of our time including…