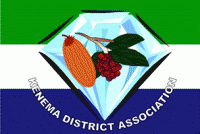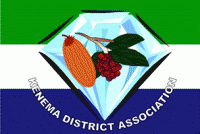 SLKDDM
12103 Franklin Street
Beltsville, MD 20705
USA
August 16, 2014

PRESS RELEASE
Members of the SLKDDM North America have been heartbroken and distraught at the outbreak of the Ebola Viral Disease in Sierra Leone as a whole, and Kenema in particular. The Ebola disease has led to the deaths of several hundreds of Sierra Leoneans and admission of several hundreds more. At present, Kenema and Kailahun districts have been quarantined as a measure of addressing the outbreak.
We want to extend our heartfelt condolences to all those who have lost loved ones and family members to this dreadful disease especially the families of Drs. Sheikh Umar Khan and Modupeh Cole. May God grant all our deceased brothers and sisters his Everlasting Peace. We also would like to join in prayers for the speedy recovery of everyone whose family members have been diagnosed and currently undergoing treatment for this disease. May God`s healing mercies be upon them!
To the people of Kenema, we stand in solidarity with you as you make every effort to rid our district of the Ebola Disease. May God continue to grant you the wisdom and understanding in addressing this menace! Our district and its people will rise again to claim its glorious past.
We also want to express our sincere thanks and appreciation to members of the International Community, the Government of President Koroma and his cabinet ministers, all Members of Parliament, all Local Council and Tribal Authorities for your relentless efforts and solidarity in trying to bring this scourge in our land to an end.
God Bless the People of Sierra Leone.
Mouhammed Mbakui Ngegba
Secretary-General