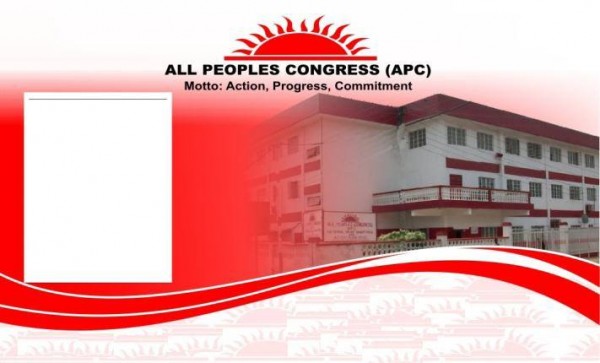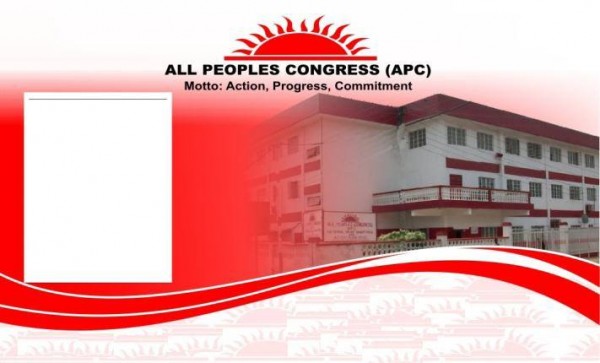 The APC Condemns SLPP Violence in Kamalo
21st February, 2018
The APC strongly condemns the violence and unruly behavior of members of the Sierra Leone People's Party in the birth place of the APC Presidential Candidate, Dr Samura Kamara.
On Tuesday 20th February the convoy of Retired Brigadier Maada Bio passed through Kamalo. They had been moving from Kamakwie raining serious insults through the various chiefdoms.
In Kamalo, SLPP decided to place SLPP campaign materials on structures owned and erected by Dr Samura Kamara. On being warned against these provocative acts, they moved straight to Samura Kamara's mother raining insults and tearing posters.
Since the emergence of Mr Maada Bio as an SLPP contender, that party has embarked on a systematic trail of political violence around the country, particularly against persons from all parties that are opposed to their Paopa ( dictatorial) leadership. With the commencement of political campaign season, the SLPP Paopa (dictatorial) leadership has refused to commit itself to peaceful elections, and they have severally over the media and other occasions incited their supporters to disrupt law and order. Over the past two weeks they have been burning and destroying APC posters in Bo and Pujehun, they attacked our offices in Pujehun and stoned the convoy of the APC presidential candidate as it moved from Moyamba to conduct campaign activities in Kenema.
The APC in strongest terms, condemn the violent attack on the people of Kamalo and other SLPP acts of violence and intimidation.
We call on the Sierra Leone Police to ensure that the perpetrators of violence are brought to justice.
We also call on the SLPP leadership to ensure that their supporters conduct themselves peacefully and allow others to exercise their freedom to associate and belong to a political party of their choice.
As the governing party, the APC remains committed to ensuring peaceful, fair and credible elections. We will not allow the forces of violence to reverse the gains we continue to make in ensuring a peaceful and democratic country.
We call on our party supporters to continue to be law abiding and peaceful and to speak through the ballot box their total condemnation of the SLPP Paopa ideology, intimidation, incitement and violence.
Signed
Ambassador Alhaji Osman F Yansaneh
National Secretary General