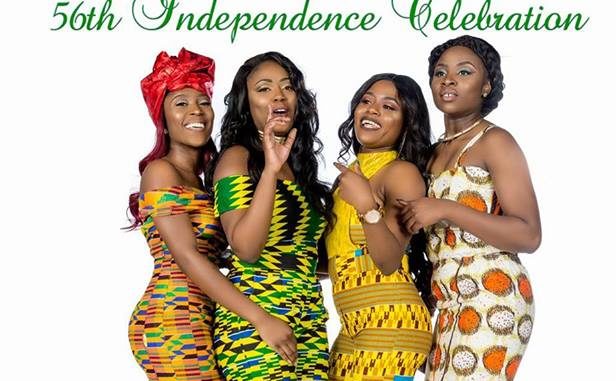 PRESS RELEASE
Organization: Salone Community of New Jersey (SLCNJ)
Date: February 20, 2017
For Immediate Release
The Salone Community of New Jersey will be hosting a two day celebration of the 56th. Anniversary of Independence of their national country of origin, Sierra Leone.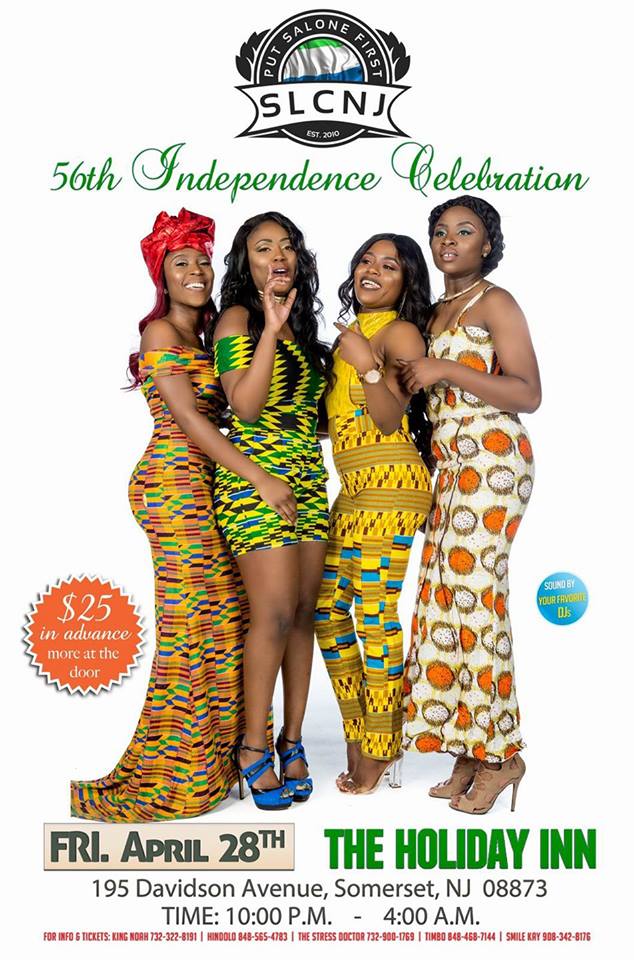 Day one of the celebration will begin at 10 pm and ends at 4 am at the Holiday Inn, 195 Davidson Avenue, Somerset, NJ 08873.
The celebration continue on the second day of the anniversary celebration on Saturday, April 29, 2017: the Cultural Committee will present a medley of songs and dances after the flag hoisting and the Sierra Leone National Anthem at the Matilda Avenue Park in Somerset, New Jersey.
Sincerely
Khadija Nabie
Public Relations Officer {organizing committee}
Contact:
Hindolo Barnett 848 565 4783
Alhaji Noah 732 322 8191
Alhaji Brima 609 819 5670
Donald Cline-Thomas- (732) 500-6660
DJ Archie- (201) 289-4372
Ishmeal Bangura 848 234 6194
Ms. Inez Konjoh 732 586 1568
Alhaji Samura – 7327638855
M'Balu Bangura – 732 6685667
James Kargbo -7329001769
Flavia Tucker 718-6859494
Ishmail Al-(609) 649-1114