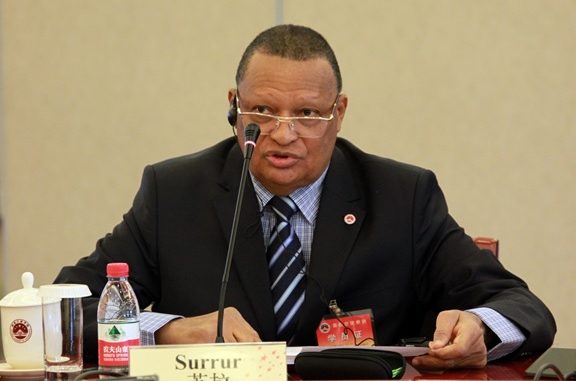 The Head of Sierra Leone's Public Service
 has admitted that the nation's PS is corrupt and "not fit for purpose" but has told new Cabinet Minister, Sylvia Blyden she has no option but to work with it.Ernest Surrur was responding to criticisms from Dr Blyden about the state of the Public Service, saying he had heard the same from President Ernest Bai Koroma when he took office nine years ago.
"The Civil Service we have now is not the Civil Service we need to push this country forward," Dr Surrur said, "but if Dr Blyden wants to succeed as Minister, she will have to learn the hard way to work with the corrupt state of affairs."
"The new Minister sounds very much like how President Koroma used to sound when he first took up office.
"Every time there was a public gathering of Civil Servants, the President used to just be blasting us."
He said this went on until "I took the bull by the horns and gave back a strong rebuttal to the blasting".
Outside commentators however have attacked Dr Surrur for his apparent acceptance of a failed state of the Public Service.
"The management of a corrupt Civil Service that is not fit for purpose and which glaringly lacks integrity, cannot be accepted," one newspaper editorialised.
Freetown, 1 August, 2016