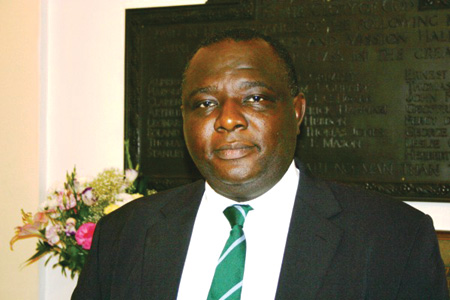 Titus Boye-Thompson
The difficulties that the All Peoples Congress (APC) Party face may be viewed as a double whammy in that they are both foundational and progressive.
Foundational problems are those ingrained in the fabric of an institution in such ways that to address them would require an overhaul of processes and frameworks upon which the existence of the institution stands.
Akin to the foundation of a building structure, such problems are part of the original design that have permeated the institution partly or inordinately by default .
On the other hand, progressive problems are the types that come up due to emerging events and issues such as technology or your culture and that stand against established principle of behavior.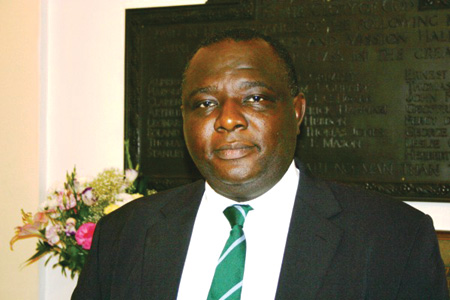 One of the reasons why foundational problems persist is the lack of operational review of processes and frameworks that underpin institutional governance.
The APC existed for over ten years in government but never found the time and resources to review its governing document, the party constitution. This has been a mistake of such magnitude that it now presents a distinct problem as a major setback to delivering change in the face of adversity.
Within the frailties of the Constitution are many issues that are now proven to be root causes of concern to modern administration of politics.
The concept of democracy presupposes institutional frameworks that offer reasonable assurances of probity, transparency, fairness and justice. When these ingredients are lacking, democracy fails and the interests of the few overshadow the visions of legitimacy and inclusion.
While it may be easy to point a finger at the leadership on such occasions, this is one time when it would be fair to share the blame.
Presumably, it is a failure in the African tradition to put such a premium on gerontocracy without considering that its primordial instinct is to reduce any vision for democracy to a complex web of dependency inability and youthful hesitance.
Capacity deficit impinge on both legs of the identified problems of foundational and progressive setbacks to institutional growth. Such capacity deficit comprise mostly of inexperience, lack.of knowledge, inadequate skill sets and a technology matrix that is out of step with systems learning structures.
Leadership is ineffective in the face of such issues especially so when internal.structures make no provision for learning or the updating of knowledge.
Significantly, there are tried and tested measures to bridge the capacity gap that such a scenario envisages. The key element of that is communications and a root and branch review of the prospect for an engineered institutionalism to increase stakeholder buy-in to change.
A dynamic change management process should replace the immediate call for reform and restructuring if the process by which such events are presented are counterproductive to effective change outcomes.
There is a window of opportunity that has been created in the effects of the past few weeks. A confluence of events signify that the APC may have the space to engage it's own people including some of its best brains to map the way forwards
As of now, it is impossible to talk of a party convention but a strategic retreat should start us on a process of rebuilding broken bridges and getting all those with a story to tell it. It is submitted therefore that such an event could hold this year to begin the process of recovery.
We need to raise our voice to call for this meeting of strategic thinkers to deliberate on the way forwards and to start the process of engineering an APC Master plan for success .
I am Titus Boye -Thompson and I undertake to engage the Party and all other interests agents on the planning of such an event.