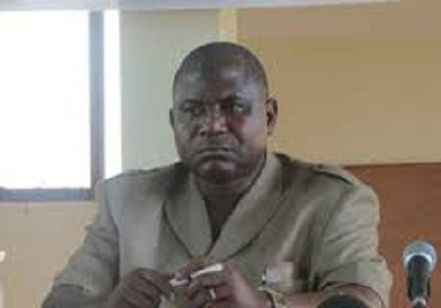 Adviser to the National Youth Council of Sierra Leone, Bryan Randall has said in Freetown that the recent blunders and incompetence demonstrated by the National Electoral Commission (NEC) have the propensity to ferment violent and bloody elections.
The youth activist made this statement in an exclusive interview with Afro Radio Network. "NEC is supposed to conduct free, fair and credible elections across the nation but it seems like the leadership is treating their sacred responsibility with brazing levity and willful ineptitude" he stated. Bryan alleged that NEC in mutual collusion with majority of the civil society organizations are conniving to mess up the election database and sweep it under the carpet. "These so call civil societies are nothing but a desperate bunch of pseudo political groups receiving funding from external groups to push a strange agenda in Sierra Leone" he alleged. He informed that some of the civil societies that are expected to play democratic roles have been sold out to propagate opposition interest.  He said the CSOs were supposed to have admonished NEC to re-publish the corrected database they claim they have, but instead the latter stood with mere effrontery to congratulate them for missing data.
He said that it was a mere blunder on the part of NEC to call newsmen for a press conference and the latter give them just a press release after keeping them for a while.
He urged NEC to insert the missing data while describing their action as what would engender irregularities.
Further Bryan went on to inform that they have got intelligence that those whose names were missing from the voting list are ready to cause destruction on the grounds that they are disenfranchised by NEC which is very unacceptable.
He therefore urged everybody including civil society organizations and other patriotic compatriots to set an amicable agenda that would yield free, fair and credible elections.
Responding to various allegations made by our source earlier, the Head Media and External Relations, Albert Massquoi told our reporter that NEC is well focused and will ensure that free, fair and credible elections are being conducted. "NEC is not incompetent" he maintained.
Albert went on to inform that the laws make provision for voter's exhibition exercise and the process cannot engender chaos. "The objective of the exhibition process is to correct, include and objection" he noted.  He said exhibition is a trouble-shooting but NEC has the capacity to deal with everything.  "In 2012 the situation was more serious than this, for instance we had a whole Presidential candidate whose name went missing from the register during the voter's exhibition exercise and was fixed" he disclosed adding " Voter ID Cards were distributed during the period of exhibition we solved the problem"
He assured that they will recapture, correct and fix all missing data. He said in 2012 ID cards were distributed during exhibition but the 2017 situation is different as there is time to correct the situation.