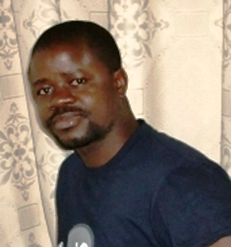 John Baimba Sesay-China :
Sierra Leone has a sad history of a nation, once destroyed as a result of a decade long civil war. But since the war was declared over, tremendous progress continues to be made by successive governments.
Sierra Leone has a rich and great tradition of thriving democracy .It is a country that has kept scoring great economic stability and one where corruption is being tackled head-on, with a strong and tough regulation against graft, first in the history of the sub region.
It is a nation that has witnessed transformation on investment climate and with significant opportunities for investment.  In the area of agriculture, most of the country's land is arable but uncultivated; being amongst the highest levels of rainfall on earth, with solar power and bio-fuels expanding rapidly and with a wealth of minerals, metals and hydrocarbons.
Under President Ernest Bai Koroma's government, Sierra Leone has made great improvement in a number of areas. There have been a number of reforms in: starting a business; in land digitalization project; seen a new company's Act; witnessed a streamlining in construction permits; reforms in fast track commercial courts; seen the introduction of a credit reference bureau; there has been an attractive fiscal incentives; and great strides also made   in facilitating trade across regions, through the Automated System for Customs Data- Asycuda.
ASYCUDA is a computer software package, used by customs administrations in processing documents related to export and import of goods. It leads to fast clearance of goods, accounts for revenue collected, compilation of trade statistics, makes trade more reliable, transparent and efficient, with an audit trail which helps in increasing the confidence of taxpayers in the systems of customs operations. Prior to its introduction in Sierra Leone in 2010, there were challenging in revenue collection especially in terms of reduction in time spent by customs brokers in their customs processes and procedures.
At the policy level, an operational and smooth environment has been created by government thus leading to streamlining the Business Registration process, enactment of a Mortgage Finance Act, Goods & Services Tax, Anti-corruption Act, Companies Act, Bankruptcy Bill, Payment Systems Act, Minerals Act 2009 and Model Bilateral Investment Treaty. In terms of creating encouraging incentive for investors, this has also been encouraging, especially in the area of Capital items; and in promoting export.
In terms of doing business, with an automated and a VPN satellite system, business can now be registered online. With the introduction of a Credit Reference Bureau, people who will want to beat the system, to acquire loans in several banks, will be picked up and Sierra Leone is ranked eighty-three (83) out of a hundred and eighty-five (185) countries that had an effective, credit reference bureau. (http://awoko.org/2013/08/30).
With these enabling environments created by government, there also is the aspect of the available investment opportunities in Sierra Leone. In the extractive industries, the country has plentiful resource base and potential that remains underexplored and underdeveloped.  Sierra Leone is blessed with a huge number of resource deposits. There are established deposits of: Diamonds, Rutile, bauxite, Ilmenite, gold, chromate and platinum, amongst others.
In agri-business, most of Sierra Leone's 5.4 million hectares of cultivable land is undeveloped, with idyllic growing conditions for a wide range of staple and cash crops. There is a significant opportunity to grow sugar, oil palm, rice, pineapple and other agricultural products for both food and fuel supply in the country.
Government has focused its attention on increasing commercialization and private sector investment. In energy, Sierra Leone has an abundant sunshine which when fully utilized, will help in solar generation potential. There is strong dedication on the part of government to becoming the region's Green Energy capital.
But strengthening the average Sierra Leone is one of several ways we can ensure more progress. In an interview during the month of July, Sierra Leone's Trade Minister, Usu Boie Kamara spoke of how his ministry has instituted a Local Content Policy. This Policy aims at ensuring the country's economy is in the hands of her people. According to Minister Kamara, the policy lays the basis for preference to be given to local personnel and services.
With such developments in Sierra Leone and given government's determination to pursue the major components of the Agenda for Prosperity, it only demands more support to o0utr government for us to reach the apex of economic growth.
Note: A presentation by Dr Richard Konteh, on "Sierra Leone: A country overview", 2012, is referenced in this work.