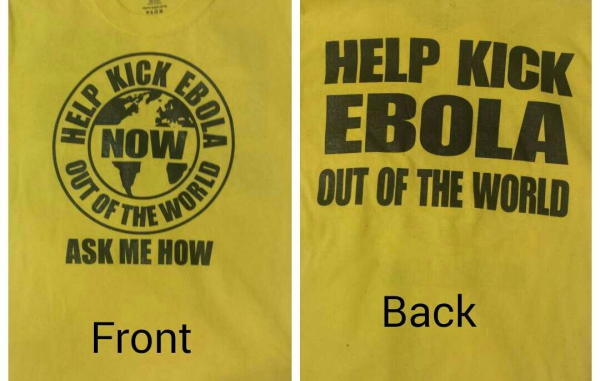 THIS article by our man, Mohamed Sankoh, was written few weeks ago.  As Sierra Leone goes into official lockdown today, we reproduce the article, because it addresses the harsh, but unavoidable realities of the lockdown. READ :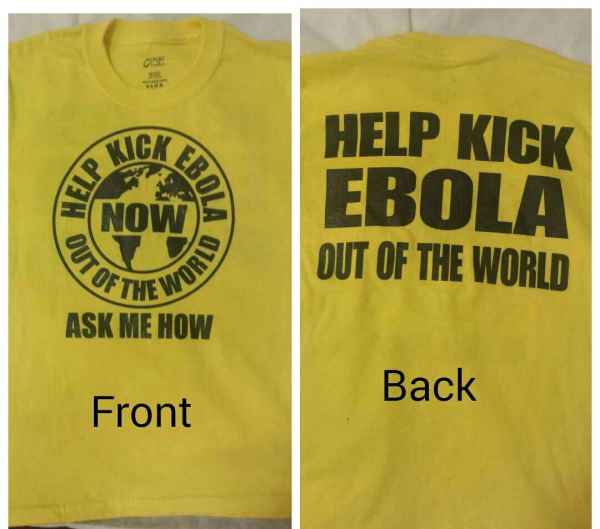 Sorry, Sierra Leone Will Be Closed For Business
By Mohamed Sankoh (One Drop)
What started as a rumour translated into a suggestion by some Civil Society Organizations (CSOs), and it was later bantered on social media. At first, it was unthinkable. Now it has become thinkable and implementable. That the entire Sierra Leone will be closed for business for three days is as frightening as someone waking up at midnight and finds an Ebola-nized chimpanzee perched on his or her bedside table.
But whether it is frightening or not, the seemingly unthinkable thing now is that Sierra Leone will be closed for business from 19 September to 21 September 2014 simply because the capital, Freetown, seems to be determined to breast the tape before Kailahun and Kenema in the race of death (or to death). As Chinua Achebe would have put it, "when the walls of a house fall in, the roof is not left standing"; which is why a lockdown would be necessary because Kailahun and Kenema seems to have handed over the baton of epicenter-cy to Freetown which seems to be registering more cases of Ebola with the frequency with which some of its inhabitants breath air.
But Doctors Without Borders (MSF—its French acronym) has thrown mockery into the current dying-man-clinging-on-a-straw situation of Sierra Leone, saying that the lockdown would not be the appropriate answer to the existing Ebola epidemic as new infected cases might not be reported. But the current Koroma-led administration, which has had its fair share of the International Community's doublespeak and clay-feet attitude, says it might worth the try.
Albeit about 21,000 volunteers from local communities will be recruited and given special training which will enable them to visit homes to identify suspected cases of Ebola and report to appropriate authorities; it is a fact that the process might be fraught with lots and lots of challenges. But the point is: something needs to be done in the current circumstance. That's what the Koroma-led administration is trying to do.
But as with all human decisions, the would-be lockdown has provoked debates from all walks of life. As I see it, the argument that the would-be lockdown might greatly affect mostly those who depend heavily on "hand-to-mouth" is a non-starter. This is because as a government with a humane face, the ruling All People's Congress (APC) has given about two weeks' notice which is enough time for even the crust of society to prepare and make provision for those few stay-at-home days. As Sierra Leoneans, at home, now know that there will be a shutdown they should start behaving like ants (in the metaphorical sense, of course) who store up food in the dry season to weather the weather in the rainy season.
What people should take cognizance of is the fact that Sierra Leone doesn't have a sort of Job Description for, or on, the Ebola virus. Even the hyper-assumed almighty MSF and WHO are still at a loss at the manner in which the Ebola epidemic is ravishing some parts of West Africa in general and Sierra Leone in particular. By all intents and purposes, MSF and WHO have ambiguously told the government of Sierra Leone that the lives of their personnel are treasured more than ordinary Sierra Leonean lives. So, if the government and people of Sierra Leone have been left on their own; it is good that the Koroma-led administration is trying to take the lead.
That's why it is very good that the Koroma-led administration is exploring several methods with the aim of proving that "a man's best servant is himself" (sorry to those with strong gender sensitivities). And the lockdown of the entire country is one of those drastic methods to curtail the spread of the Ebola epidemic in the country. Koinadugu District, in the north, has taught other districts the practicability and profitability of a lockdown which could be replicated in the entire Sierra Leone. So as a responsible government, the ruling APC cannot sit down counting the ticks on a ticking bomb without trying to dismantle the timer on that bomb.
What those who are now criticizing the would-be lockdown are willfully trying to ignore is the fact that these are not normal times. These are times when hopes have been eclipsed by fear; these are times when aspirations have been overtaken by despair; these are times when some people's faith and trust in their God (or gods) have been shaken to the core, and these are times when the only thing in most—if not all—Sierra Leoneans' minds is the question: Could it be me next? Or could the next infected person with the Ebola virus be someone I know?
But a decision has been taken. And as with all human decisions, the would-be lockdown of the entire country will provoke debates until the day it will end. But it will be far better for people to wrestle with hunger for few days than to become Ebola statistics in graveyards. Definitely, this is a time when we are to choose between life and death. And that decision is left with us.
But on a lighter note, one of the benefits that would be accrued from the would-be lockdown would be that most of the children that would be given birth to next year in Sierra Leone might be conceived during the lockdown period. Mark my words, as they are One Dropian predictions!
medsankoh@yahoo.com/+232-76-611-986