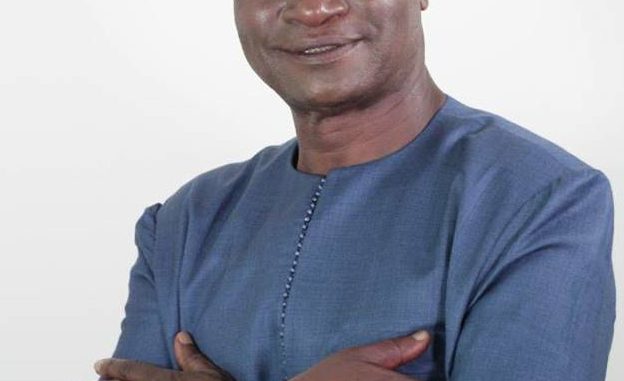 By Kabs Kanu
Ruling All People's Congress ( APC ) Presidential candidate, Dr. Samura Kamara, took a brave, authoritative  and no-nonsense stance yesterday during the  historic Presidential debate held at the Bintumani Hotel Conference Hall, demonstrating , to the joy of all fanatics, that he is the master of the State House-chasing pack.
His opponents, especially Maada Bio and Kandeh Yumkella, leaders of the twin  fractious parties , the  Sierra Leone People's Party ( SLPP) and its breakaway sibling the National Grand Coalition ( NGC ) respectively tried unsuccessfully to unnerve and distract the APC  flagbearer with ceaseless and unnecessary criticisms of the ruling government, even though the moderator of the first-of-its-kind debate ever in our nation , BBC's Hassan Arouni, who was specially imported from London to lead the show, had cautioned all presidential candidates earlier to stick to the point and tell the nation and the world what they will do for Sierra Leone if they won the presidential elections scheduled for March 7, 2018. Mr .Arouni advised them :  "Stop throwing stones at the ruling party as we've not seen what you can do. Try to concentrate on what you plan on doing."
But while Dr. Samura Kamara heeded the advice and calmly stayed on top of the debate by concentrating on his lofty plans for the nation, the other candidates ignored the admonition and spent a better portion of their time attacking the ruling APC Government. They left Dr. Samura Kamara with no option but to show who is the boss, and he did it with finesse and aplomb.
DR. SAMURA KAMARA AT THE DEBATE
When Kandeh Yumkella kept interjecting as he spoke, Dr. Samura Kamara politely and calmly put him in his place by telling him : I have more unique experience in governance than you, Dr.Yumkella, so stop cutting me off. " At another point, Dr. Samura Kamara made fun of Yumkella after the NGC flagbearer berated government's energy program when he teased him for his failure to use his position as UNIDO Boss to help electrify his country . Dr. Kamara mocked him : "I have personally electrified my home towns, both Kamalo and Maworko with solar . I was expecting Mr UNIDO Man to do same for his home town as Director of UNIDO , but alas he hasn't done anything like that". Dr. Yumkella made a feeble response that it took time to bring electricity as it was not an easy job. Dr. Kamara , by making such a pointed comparison, brought into focus the belief held by many Sierra Leoneans that Yumkella is a mere talker who never acts and is only fooling our people with fake promises. He asserted : "You have come from oversees to come and try to fool our people with fake promises. "
As for Maada Bio of the SLPP,  who spent most of the time reading from a script, Dr. Kamara rubbed Bio's corrupt dispensation in his own face by enquiring about the whereabout of the whopping sum of  U.S. $18 million , which came in when both men served the NPRC military junta, where Bio was Head of State  in the early 1990s . The money was never reported into government revenue. Dr. Kamara quizzed him : Maada Bio, where is our $18million received while you were head of state under the NPRC  from the sale of our minerals , which was never reflected in our budget ? Maada Bio, we need some explanation, please .  " Analysts of the debate said that this was a serious revelation, which confirms the fears of many Sierra Leoneans that some of the men aspiring to be president—like Bio, Musa Tarawallie and Sam Sumana– are criminals who should have been behind bars.
Dr. Samura Kamara also stood stoutly in defence of the achievements of the APC Government , contrary to the erroneous impression his rivals tried to give on the infrastructural development, for instance. He tried to re-educate them : "My colleagues here do not drive their vehicles in gutters but on good roads . Yet, they are blind to the truth by saying they do not see the good roads .
Dr. Kamara assured the captive audience that when he becomes President, the APC  will do more for the nation in education, infrastructure, energy, agriculture, health and tourism.
Many social media analysts declared him winner of the nation's first presidential debate ever .