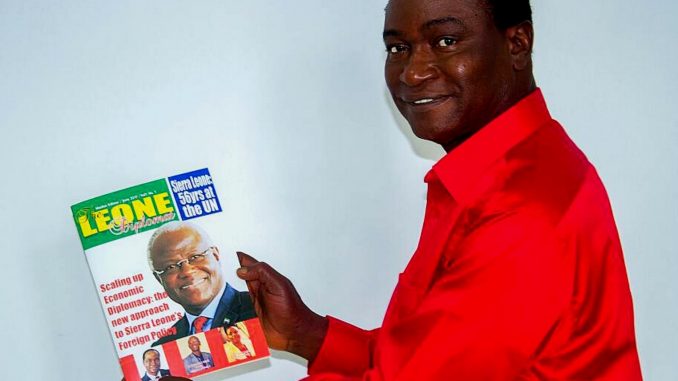 By WILFRED KANU JR ( Son of the Publisher of Cocorioko )
Dr. Samura Kamara is the most qualified candidate to be the next president of Sierra Leone. His purpose is not only to protect and advance the global achievements President Ernest Bai Koroma has already made on the policy-making surface but also in national sectors such as education, healthcare, agriculture, tourism, mines, infrastructural development, manufacturing and other agencies where improvement is needed. One of the main concerns is to reduce unemployment among the youth while creating new jobs and opportunities for all Sierra Leoneans.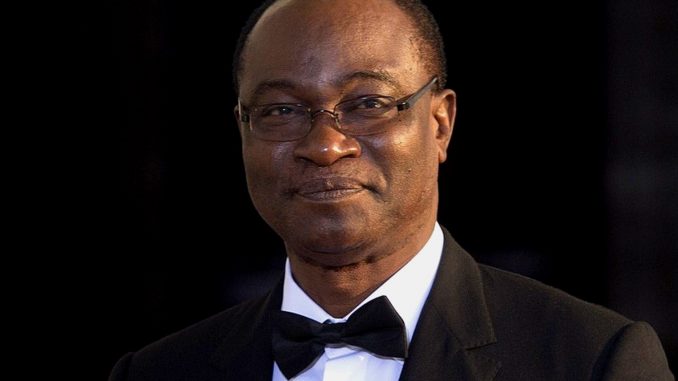 The lousy opinion that a few ignorant creators of negative propaganda are spreading among voters (as fact) is one that overlooks the truth that President Ernest Koroma is an avid patriot. His administration has made several actual improvements, laying down the foundation for further human growth and development. In Sierra Leone's case, because of the extensive damages caused during the civil war, this duty is not a 'two-term' task. This responsibility demands a continual effort from all parties involved. A constant and focused cavalcade, over a long period of time, which may not appear to function at inception, but will and has already changed the socio-economic landscape in the country.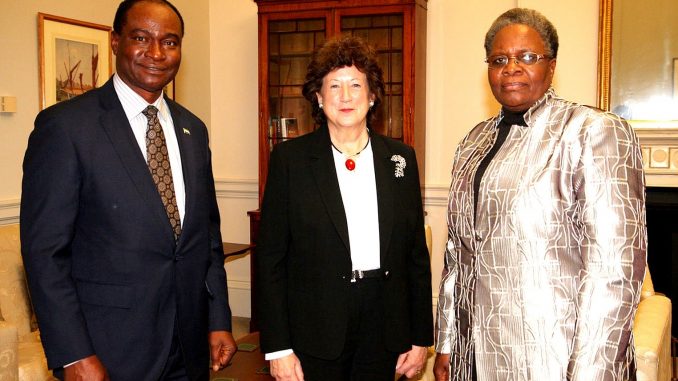 Even if one pretends that this was not an election season and the ruling party had no right to campaign to remain in office, should President Koroma sit by for his maturing political competitors, whose only wish is to become President, to immerse themselves and impede the progress he has worked hard to create? Does the APC's resistance indicate that there are still not many difficulties in the country? No! The truth is evident, the task of repairing and restoring Sierra Leone to normal will not happen overnight. Suffice it to say that we can not deny the difficulties we face as a people, even in the diaspora, but this challenge also exists in the world in general. The objective of APC is not to determine if there are difficulties or not, but to maintain a way to reduce it over time.
Anyone who understands long-term planning will also agree that though Sierra Leone has made some big improvements she is not yet out of the woods. After ten long and arduous years of war and another two terms of an SLPP government (that did nothing for the people), Sierra Leone has a long way to go. One thing for sure is we do not have the time, nor the patience to go backward. We must push forward, and at this point, Dr. Samura Kamara is the only candidate with the right policies to push Sierra Leone's human and civic agenda forward.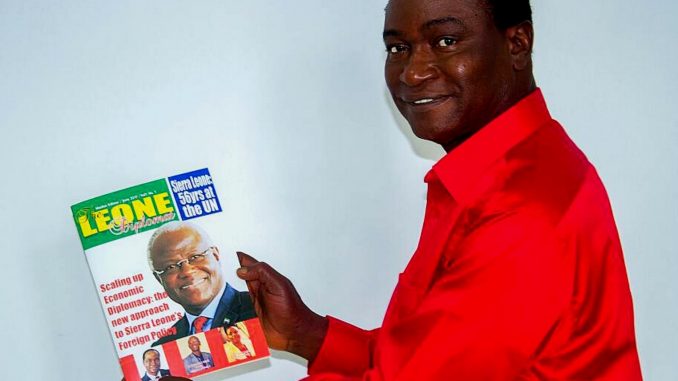 Why are the other political candidates not presenting a factual and verifiable argument? For instance, where do they intend to procure the funds to accomplish the 'overnight successes' they promise our youths? History has clearly shown us that every candidate who came along with big promises, stating no actual methods of how they will implement them, are the ones who end up bringing in a corrupt dictatorship in the end. They give a sweet talk prior to the election and become tyrants once they get into power. The clear sign of a candidate who is likely to lead a dictatorship is when they target the youths with promises of overnight prosperity and negative propaganda. Or when they argue against generous donations like free food and water for example.
In our example, there are the 'Hollywood fans' among our people. You have surely met them. They taint the good reputation of our president as if he is a character in a mafia-style blockbuster movie. Keep in mind that this is a president who has made the most positive change. One who, unlike his predecessors, has been applauded for advancing democracy and freedom of the press in Sierra Leone. These cheap minded Hollywood fans do not only imply that this president is not under our constitution, the low-minded creators of negative propaganda also assume that Dr. Samura Kamara's incoming administration as a spin-off. As if when Dr. Kamara becomes president the constitution will not protect the integrity of his administration. In such a crucial moment in our history, these agitators conceive the most extreme and imaginative fallacies.
How natural is it for the SLPP and NGC supporters to disregard the fact that BEFORE President Koroma's APC administration, Sierra Leone was ranked at the very bottom of the United Nations Human Development Index (UNHDI)? Go online and research it for yourself, it is clear reliable data. Look up where Sierra Leone ranked on the UNHDI prior to 2007 and where it ranks in 2017. The contributory powers of the United Kingdom, Australia, Canada, China, The European Union, The United Arab Emirates, The United States, International Monetary Fund (IMF), Economic Community of West African States (ECOWAS) and other influential global bodies, etc., use this data as well. They access this Human Development Report to monitor the advancement of every country filed under the United Nations Development Program (UNDP).
The account of global Human Development, published by the United Nations Development Program (UNDP) cites the variables in scientific and experimental analyses on significant improvement or degradation of concerns, trends, and policies in countries around the world. They consider issues like self-determination, human dignity, human rights, human security, the standard of living and non-discrimination. And many of these international watchdogs commend President Ernest Koroma because he advances the freedoms of his people. We want, of course, for our sweet, sweet Sierra Leone to rank at the top of the UNHDI index and this is why the APC has worked to strengthen our sustainability to eradicate extreme poverty and hunger. The APC has worked hard to increase the clout of our administrations, enforced anti-discriminatory laws, and given everyone a voice for equality.
When you listen to the battle-cries of Dr. Kandeh Yumkella of the NGC Party and the preaching of former Brig. General Maada Bio (the flag-bearer of the SLPP) you will never hear them speak of the monumental achievement by Dr. Koroma's APC. They identify some of the problems in the country and suggest that those can all be solved by selling natural and mineral resources but you never hear them speak of how they intend to solve the analytical issues. Or which specific assessment perspectives they have to ensure that every interest is addressed. Ask them, what are their key policy options outside of the dream of raking in a pile of cash from natural resources? They mostly capitalize on the frustrations we all face under the current divisive climate in the world and echo a message that promotes a civil agitation. This is why even though they are well respected and valued citizens of our beloved country, Dr. Samura Kamara is the most qualified to be the next president.
Despite that, according to the UNHDI, you will see that (the bottom being the worse) Sierra Leone has not been at the bottom since President Koroma came to office. Even after inheriting a country with an unsatisfactory estimation of conflict diamonds, to the overwhelming Ebola Outbreak and the unbearable mudslide in Freetown. Today, the United Nations considers Sierra Leone to have a better standard of living than Mozambique, South Sudan, Guinea, Burundi, Burkina Faso, Chad, Niger, and the Central African Republic. All of these countries were once ahead of us in human development. Sierra Leone was a country that was once permanently listed in the last place on that list.
Bear in mind that throughout our history, Sierra Leone had never reached this astounding level of development before. It is the goal of the APC government to usher our country to the top of the  UNHDI. And to do this a government must understand how things work. To begin with, It is also imperative to know that the United Nations Human Development Index is in four classes:
1) Very High Human Development
2) High Human Development
3) Medium Human Development and
4) Low Human Development
Out of 42 countries in the 2016 Low Human Development section of the UNHDI, Sierra Leone which was permanently at the last place BEFORE President Ernest Bai Koroma's APC administration has steadily climbed up to now being number 34 on this index. As I've stated before, we have a long way to go, but we have also made some significant headway moving up 8 spots. Ghana has made her way to the Medium Human Development segment of the UNHDI. Nigeria and Senegal are among many West African countries that are still in the Low Human Development section of the 2016 UNHDI. In the upcoming elections in 2018, if we do not vote for Dr. Samura Kamara to carry on what Dr. Koroma has started, we risk losing this momentum and plummeting back to the bottom of the Human Development Index. Even if some of us cannot appreciate where we have reached now, we all remember how difficult life was when our human development ranked as the least on the planet.
Now you need to introspectively ask yourself – does Dr. Yumkella recognize our poor country's available budget for education, healthcare, or defense? Anyone can give his or her unsanctioned estimates of how much revenue our various natural and mineral resources have potential to generate. Anyone can make promises of 'overnight success' or how there will be a chicken in every pot or, how agriculture, mines, and tourism will be improved if they are handed the keys to the State House. Until they have the responsibility of governing the impoverished country's many administrative frameworks, with a limited budget, they will never comprehend the magnitude of challenges that President Koroma is handing over to Dr. Samura Kamara. Which makes it even more dangerous for them to be president.
Perhaps our people may have quickly forgotten how slow and strenuous the drive from Freetown to the interior used to be before President Koroma? How many of our people may have already forgotten the failing commerce and the disastrous infrastructures that the Late Dr. Ahmed Tejan Kabbah's (may he rest in peace) SLPP left behind? Do people even remember that before APC's current administration began rebuilding the war-ravaged country, the first task was to rebrand Sierra Leone's image to the world? Remember when our own home-grown diamonds could not sell in the different areas of the global diamond districts because the world saw our gems as 'blood' or 'conflict' diamonds?
These are only a few of the foundations that President Koroma laid firmly in place which will now be an excellent platform for Dr. Samura Kamara to stand on to bring the country forward. There are people still struggling, this is a fact but progress is being made to assist them as well. Sierra Leone MUST rise out of the Low Human Development class just like Ghana, Kenya, Morocco, Zambia or Gabon have accomplished.
The progress we seek is an ongoing one, a clear agenda and a steady implementation process must continue with the same political party – APC. What is needed is one, responsible administration to hand over to the next responsible government and this can only be done by voting APC. As Sierra Leone continues to make steady progress, with the participation of every Sierra Leonean both at home and abroad, our country shall continue to rise… TO BE CONTINUED.
THIS ARTICLE WAS WRITTEN BY MR. WILFRED KANU ( JUNIOR ) , THE SON OF THE PUBLISHER OF COCORIOKO, LEEROY WILFRED KABS-KANU  WHO LIVES IN BRUSSELS, BELGIUM