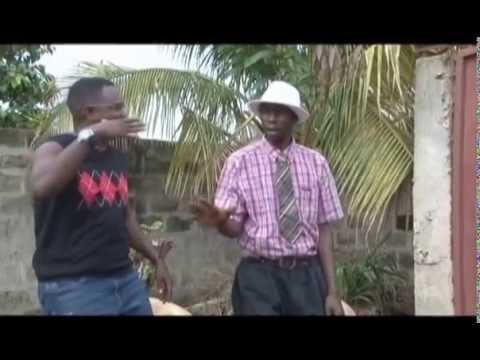 By Idrissa Conteh
Breaking News: 26 April 2018Sara De Great Flees Beating Spree from Sierra Leone!Sierra Leone's high profile and popular comedian, Sara De Great has told reporters in Freetown that he's no longer able to cope with the new culture of beating now sweeping across the country.Sara De Great who has just boarded SN Brussels Airline at the Lungi International Airport en route to Washington DC where he's scheduled to perform on April 28.Sara says everything in the country is about beating! And he as a peace loving and law abiding citizen has no alternative but to keep far away from jungle justice.You go to the police for protection, you get beaten. You go to the law making house, it's another beating place. If u nor get trenk, nor go Parliament o'!

Posted by Idrissa Conteh on Thursday, April 26, 2018
Sara De Great Flees Beating Spree from Sierra Leone!
Sierra Leone's high profile and popular comedian, Sara De Great has told reporters in Freetown that he's no longer able to cope with the new culture of beating now sweeping across the country.
Sara De Great who has just boarded SN Brussels Airline at the Lungi International Airport en route to Washington DC where he's scheduled to perform on April 28.
Sara says everything in the country is about beating! And he as a peace loving and law abiding citizen has no alternative but to keep far away from jungle justice.
You go to the police for protection, you get beaten. You go to the law making house, it's another beating place.
If u nor get trenk, nor go Parliament o'!