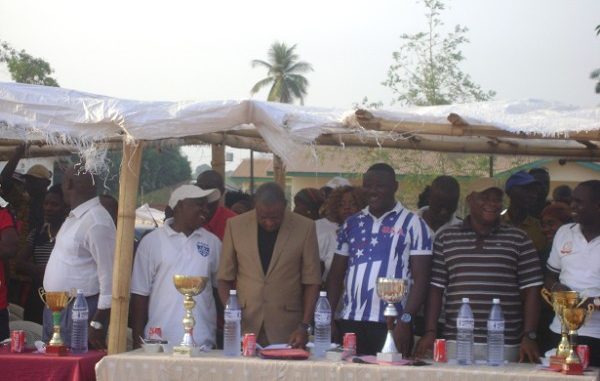 By Abdul R. Bedor Kamara : 
 One of the oldest schools in Port Loko District established on 10th October, 1959, Schlenker Secondary School, on Saturday 8th February, 2014 ended its annual Inter-House Sports meeting at the Catholic Sports Complex, Falaba Road, Port Loko.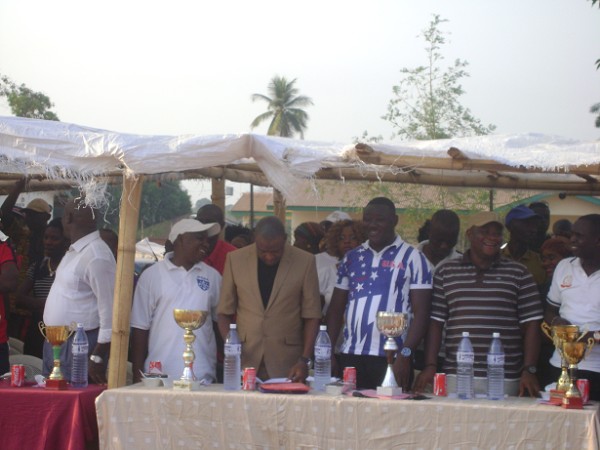 Boston House with color green emerged winner with 298 points; Milton House with yellow second with 281 points; Bureh House with red third with 275 points and Lewis House with blue fourth with 231 points.
Chernor Sahid Kamara, Principal of the school said that sport is part of the school curriculum that enables pupils to display their talents adding, "all work and no play makes Jack a doll boy."
He further stated that the sports meeting was not held at the school grounds at Old Port Loko due to the deplorable condition of the road and recalled the last sports meeting when fifteen pupils were involved in an accident and the lawlessness of 'okada' riders.
C. S. Kamara further disclosed that the school is facing a lot of challenges citing its use as a disarmament centre after the civil war as well as when it was vandalized including the staff quarters and the boarding home and lamented that the structures are yet to be rehabilitated.
He further appealed to Government, the old students and other stakeholders to help rehabilitate the school to regain its past glory adding, "when the teachers' quarters and boarding home were functional, the school performed well in public examinations. Furthermore, the school has produced prominent personalities in society who are contributing immeasurably to the development of the country."
He reiterated that for the past years, he has written several proposals to various NGOs and the Education Ministry for the rehabilitation of the school, especially to meet the challenges of the new 6-3-4-4 system of education asserting that the school is operating in makeshift structures with over 1,000 pupils.
Hon. Alhaji Serray Dumbuya of Constituency 49, Port Loko District, among other dignitaries, graced the ceremony.