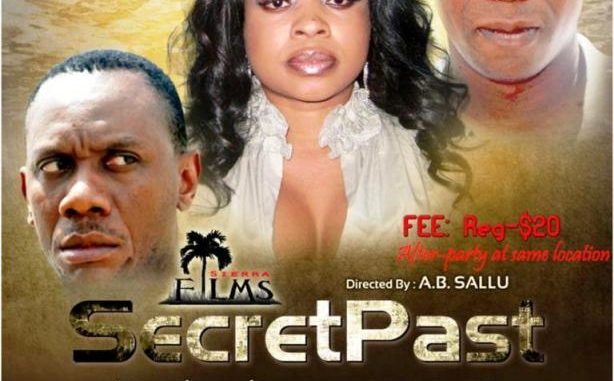 Because of the splendid cooperation of the Sierra Leone community in the Metropolitan area of Dallas Fort Worth in Texas, the outlook for the performance of a rising movie star, Mohamed Bah in the Sierra Films movie SECRET PAST, will be most favorable to all if you will be there on Saturday, November 17 as specified on the flyer below. Your participation to this extraordinary event night will enrich your experience of understanding the values of Sierra Leoneans living in the Diaspora!
Ordinarily, when arrangements are being made for an occasion such as this, the people to be reckoned with should be seen but not heard.  Most notable are: Reuben Ndomahina, Henry Gegbe, Florence Campbell, Patrick Dangawalli, Foday Christian Sesay and his team at Arlington, comedian Dandogo, Dr. Alusine Jalloh, Dr. Porter, Dr. Alie P. Koroma, Fatmata Eyabe, Fatmata Barrie, Patrick Walsh, Joe Pokawa, Alhaji  Mohamed Jalloh, Imam Salieu Bah, Isata Jalloh and many others.
Secret Past – Teaser trailer!
The actor, Mohamed Bah is a native of Sierra Leone presently living in Houston, Texas.  He became an actor and producer, a career he chose for what he believe in as "not only what he can achieve, but what he can overcome".
Mohamed has acted in over 15 movies, some with Nigerian superstars, and he is launching the new film 'SECRET PAST' a Sierra Leone movie, on Saturday at the Jubilee Banquet Hall in Carrollton, Texas.
The actor has premieres lined up in Houston-Texas, Atlanta-Georgia, Columbus-Ohio, London-England, and now Dallas Texas on the 17 November, 2012.
The next premiere after Dallas is in Maryland on December 22nd, 2012 where an overwhelming turnout is expected!
Sanpha Sesay, Texas, USA