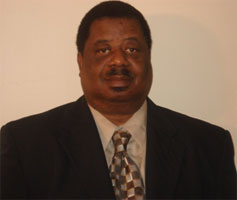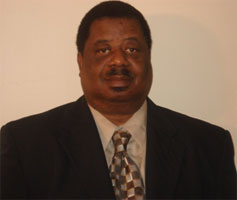 REV. KABS KANU
Saturday September 28, 2002
The Editor-in -Chief of the COCORIOKO newspaper
and the founder  and also Pastor of the American Fellowship
Church, Rev.Wilfred Leeroy Kabs-Kanu , today urged
Sierra Leonean politicians to seek the interest of the
people.
Rev Kabs-Kanu was officiating the Christian part of
the launching ceremony of the New Jersey branch of the
APC at the East Somerset Fire House in Franklin
Township this evening.
Taking his message from Psalm 138 : 6, which reads :
"For though the Lord is high, he regards the lowly",
Rev. Kanu said that God is very mighty and powerful
and he is high up there, but he still has regard for
the lowly. God, he went on, wants men who achieve
power and "get up there" to adopt the same attitude
and have regard for those at the bottom.
He said that the wilful disregard of the poor was one
of the factors responsible for the parlous state of
our nation today. If our past leaders had promoted the
interests of the people, he lamented, Sierra Leone
would not have fallen into ruin.He charged APC leader
Ernest Koroma to seek the intersts of the poor as one
of the leaders of Sierra Leone and called on the
opposition to lift up the interests of the masses in
parliament.
Reverend Kanu , in keeping with God's admonition to
Christians to lift the name of their leaders in prayer
, prayed for Opposition leader  Ernest Koroma and
President Ahmad Tejan Kabbah and his SLPP
government . He asked God to
provide wisdom for President Kabbah to govern the
country according to the makers' will and to accept
the will of the people , if they no longer required
his party's services any more in 2007.
He told the opposition that they were in parliament to
seek the interests of the people , not their own
desires.He admonished them to become a more vibrant
and viable opposition in Parliament.