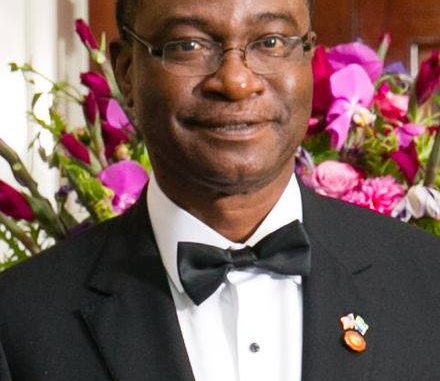 By Jacob Sax Conteh, Sr.As the massive tsunami that swept Makeni on Sunday when President Koroma and his executive handpicked his foreign minister, Dr. Samura Kamara to be the flagbearer of the ruling All Peoples Congress continues to send shock waves from Daru to Freetown, and from Falaba to Sulima, this decision signals that the era of rec
ycled politicians is coming to an end. Apart from Lawyer Abubakar Kalokoh, an attorney based in the United States who has a grassroots movement and has never served in any political office in Sierra Leone, most of the candidates who wanted to succeed President Koroma are recycled politicians, and some of them have checkered records that they try to conceal by displaying false loyalty to the party.
During the convention, these politicians were so bent of being nominated that they tried to destroy their opponents with innuendo and fake news. At the end, the APC executive under the leadership of President Koroma decided to appoint Dr. Kamara, a man with an impeccable record as Minister of Finance, Governor of the Bank of Sierra Leone, and Foreign Minister.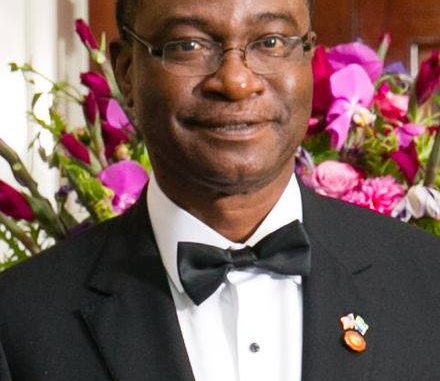 Those who believe that one must be a seasoned politician to lead a nation must look at the current global trend. Adama Barrow, President of the Gambia, was a real estate developer who thoroughly thrashed the recalcitrant kleptocrat Yahyah Jammeh in the 2016 elections and send him packing on self-imposed exile. In France, Emmanuel Macron, former Minister of Economy, Industry and Digital Affairs shocked the entire world when he launched his own party, En Marche! in 2016 and won the 2017 elections in France, upsetting the establishment, and becoming one of the youngest presidents in the world aged thirty-nine. One could see that trend in the 2016 elections here in the United States, and in the United Kingdom where Theresa May took over from Cameron as Prime Minister.
What Sierra Leone needs to wean it from the culture of dependency is economic growth and discipline, and the selection of Dr. Kamara and his running mate, Honorable Mohamed Chernor Bah will accomplish that goal. The soft-spoken Dr. Kamara is a seasoned financial expert who has worked both at the World Bank and in Sierra Leone to craft financial policies that spur economic growth. His record both as financial adviser to the SLPP government of Tejan Kabbah and the APC administration of President Koroma has given him the authenticity to lead a massive economic growth plan for Sierra Leone in the coming years. The maverick politician Mohamed Chernor Bah in known for his disdain for mediocrity and indiscipline, and he is bound to lead a campaign to rid the country of the chronic corruption that has plunged it to poverty.
What Dr. Kamara must do in the coming days is to build a consensus for the APC. He must reach out to the losing candidates that are willing to talk and emphasize the value of winning the 2018 elections. The losing candidates must realize that there could only be one flag bearer at a time, and they should rally around Dr. Kamara, knowing that a win for the party is a win for all of them. Dr. Kamara should also be aware of false loyalties as people now jockey for positions. He must start looking for a fresh breed of technocrats without hidden agendas to help him craft policies that will propel the country to an economic boom. For now, Sierra Leoneans should be ready for a new era, an era when recycled politicians will retire and give way to a new breed of politicians whose main goal is to empower the people by giving them economic freedom. Dr. Samura Kamara has the mandate to lead that change.