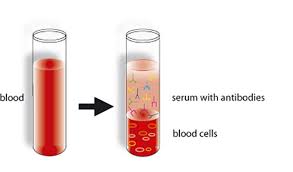 GOVERNMENT OF SIERRA LEONE
Office of the President
JOINT PRESS RELEASE BY THE ONS AND MOHS
SHIPPING OF SERUM SAMPLE TO THE MAXIMUM SECURITY FACILITY ( BIO-CONTAINMENT LEVEL 4 – BSL4) IN SOUTH AFRICA FOR LONG TERM SECURITYAND SAFE STORAGE.
1. The Office of National Security (ONS) in collaboration with Ministry of Health and Sanitation (MOHS) wish to draw the attention of the general public to the consignment of serum samples intercepted at the Lungi International Airport on 25th February 2015.
2. The public is hereby informed that the MOHS has confirmed that the consignment contained 2,592 (Two thousand five hundred and ninety-two) serum samples in 72 boxes by 36 vials which were bound for South Africa for safe storage and follow-up diagnostic and research investigation in the BSL4 Laboratory – the only maximum containment laboratory in Africa.
3. The shipment is done in line with an agreement between the MOHS and National Institute for Communicable Diseases (NICD) Laboratory at Lakkah to ship the samples to the BSL4 Bio Safety Lab in South Africa for safe storage and further research.
4. The ONS therefore wants to assure the general public that the shipment is done in accordance with International Health Regulatory Standards. There is therefore no cause for alarm.
5. The safety and security of the general public is hereby assured.