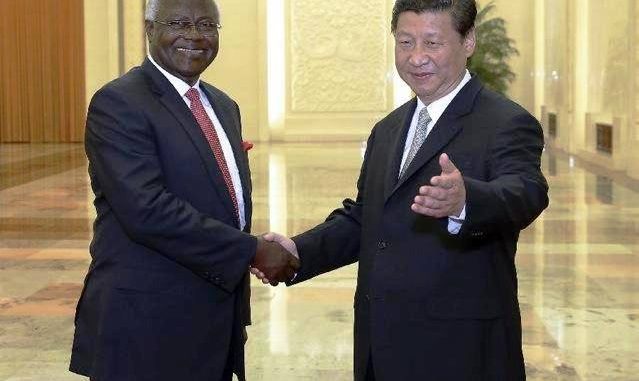 By KABS KANU :
China has become one of Sierra Leone's most trusted and valued development partner. In the words of President Ernest Koroma , while Speaking at the commissioning ceremony of the Sierra Leone/Chinese Jui Friendship Hospital Ebola Holding Centre and Mobile Laboratory held on Friday September 26, 2014, China is a special friend to Sierra Leone.
Similarly, the Chinese Leader , President Xi JingPing , has on many occasions described Sierra Leone as a valued development partner to China.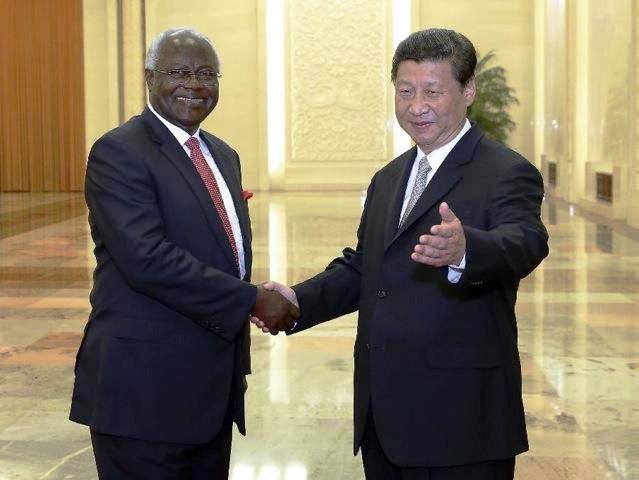 Therefore ,  President Koroma's one  week's state visit is a  continuation of efforts by both nations to forge a more closer , deeper and meaningful  diplomatic and bilateral socio-economic and political relationship—an engagement that should be lauded because of the potential benefits to both nations.
History reminds us that Sierra Leone played a dominant role in the restoration of the lawful rights of the People's Republic of China in the United Nations in 1971. Conversely, China has been instrumental in the socio-economic and infrastructural development of Sierra Leone, especially in the construction of the ultra-modern national stadium, the Congo Cross four-lane bridge , the ministerial complex ( Youyi Building ), the new Foreign Affairs complex , the Jui Chinese Friendship Hospital, the Mange Bridge, the Guma Hydro Power Station , the Bo soccer stadium etc.
Additionally,  China is also planning to construct a new, modern international airport near Freetown and many Sierra Leoneans do not know that this project will be followed by the Rokel River water supply project , which according to Shen Xiaokai, the Economic Counselor of the Chinese Embassy in Sierra Leone,   will be yet  another flagship project of the Sierra Leone  government, as it will significantly contribute in solving the water crisis in the country's capital city.  The West Africa Tropical Disease Research Center and the  Hill Station Road projects will constitute more priority engagements in Sierra Leone by China.
China is also a major trading partner with Sierra Leone and a leading exporter and importer in the nation  and the country is known to bring in  valuable machines , electronics, textiles, educational materials etc, while in return , China is to tap on Sierra Leone's  abundant natural and mineral resources.
The Sierra Leone- China Engagement is a much – treasured union valued by both nations.
Most impressively, President Koroma is one of the African leaders to whom the Chinese leader has constantly extended a hand of love, friendship and cooperation, because  both leaders do not only  share lofty visions about world peace, security and economic development but cherish the long and solid fraternal relationship that has existed between Sierra Leone and China since they established diplomatic relations in 1971.
In President Koroma, the Chinese leader sees a development partner and pragmatist through whom his country's vision for African development can be actualized.
The sisterly and bilateral relations was  given more meaning in 2014-2015 when Sierra Leone got struck by the Ebola outbreak.  Words alone cannot describe the commendable role played by China in helping to bring the dangerous and fatal plague that took thousands of lives to an end . After ebola, the ultra modern level P3 laboratory at the China-Sierra Leone Friendship Hospital, Jui will stand as  another enviable testimony of the fruitful  Sino- Sierra Leone relationship.
It is for all these reasons that Sierra Leoneans must hail  the state visit by our Head of State to the Republic of China . It is another praiseworthy engagement by the President that will bring much-appreciated dividends to our country as we seek more avenues to develop Mother Sierra Leone.
We hope the Chinese leader will do a reciprocal state visit in due course.