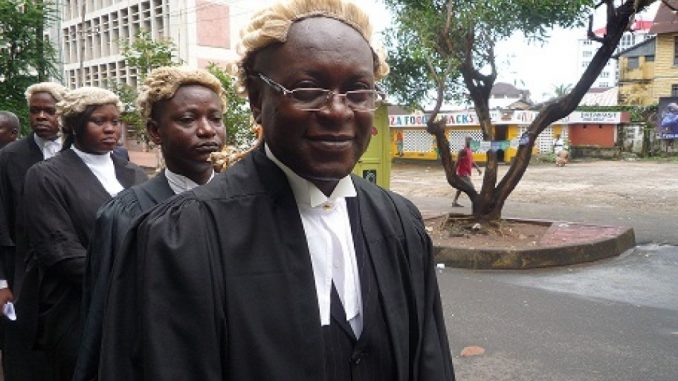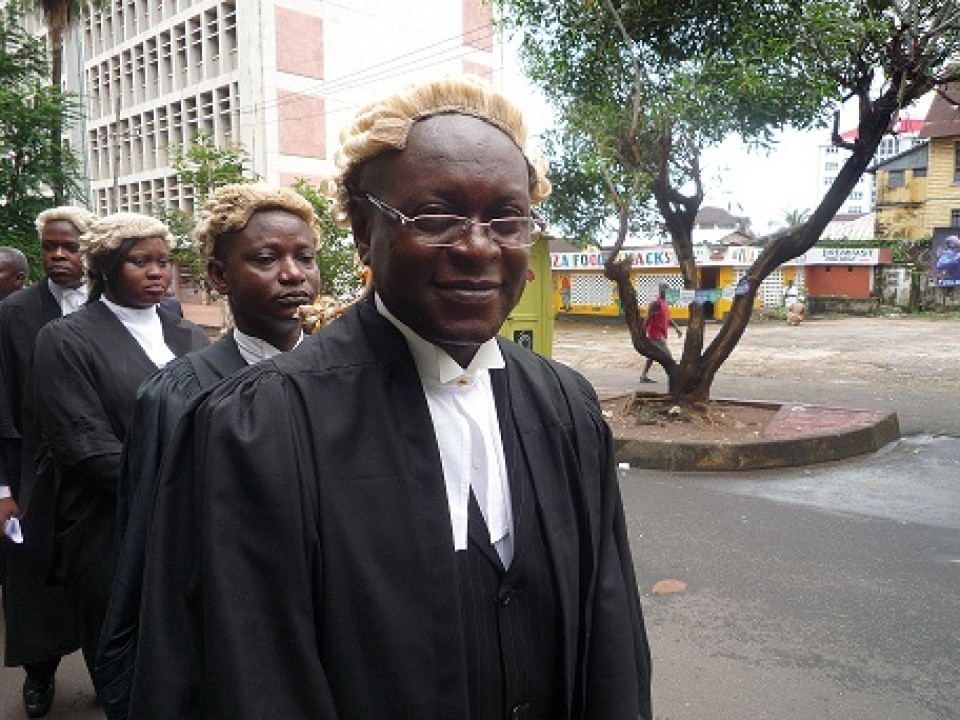 SIERRA LEONE BAR ASSOCIATION
PRESS RELEASE
The Sierra Leone Bar Association (hereinafter called the Association) is perturbed about events surrounding the convening of the 5th Parliament of the Republic of Sierra Leone, holden at the Parliament Building, Tower Hill, in Freetown on the 25th day of April 2018.
The Association notes, the developments culminating into the events of the said 25th April 2018, with specific reference to :
1. the publication of notices and counter notices by the Speaker of the last Parliament and the newly appointed Clerk of Parliament;
2. the chaos ensuing from disagreements on the presence of injuncted Members of Parliament in the Well of Parliament;
3. the forceful eviction of elected Members of Parliament from the Well, by the Sierra Leone Police on that day; and
4. the current impasse which hangs over sittings of a properly constituted Parliament as established by law.
The Association condemns these incidents and reminds all stakeholders, especially members of the Legislature, of their duty to observe and respect the laws of Sierra Leone, in particular the provisions of the Constitution of Sierra Leone Act No. 6 of 1991, uphold the rule of law, foster peace, respect the will of the people of Sierra Leone and work in the national interest.
The Association therefore calls on the political leadership of the State to expeditiously and judiciously resolve the issues which have now created a political impasse in the country in the best interests of the nation.
The Association reiterates its commitment to work with the Government and people of Sierra Leone and all stakeholders to uphold the Constitution, nurture our nascent democracy and strengthen the nation's peace and stability.
Signed:
Ashmia Fofanah.
General Secretary
Dated 28th Day of April 2018
Abu Bakarr Orkailkail Bangura The press release is a disgrace. It is coming from the Bar Association and not the Council of Churches. One would expect the release to address the legalities surrounding the injunctions, election of the Speaker, and the removal of MPs by the police.
Almamy Razk Seray-Wurie Tun Lawyers for the Layman's World VS Lawyers for the Liar's Word.
Boye Jallo Jamboria They have to take part of the responsibility for these events because they are not using the principle of separation of powers correctly in the interpretation of the laws of the land . This is not the first and will not be the last time for long as they allow the Executuve arm to dictate when and how the laws have to be interpreted .