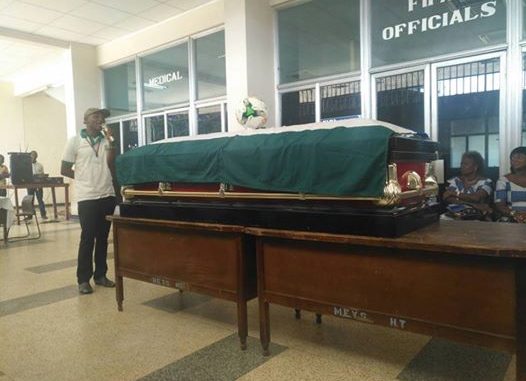 Friday 23rd June, 2017
Vice President, Ambassador Dr. Victor Bockarie Foh today joined thousands of mourners at the Miatta Conference Hall for the Civic Laying Out Ceremony and Signing of the Book of Condolence for the late Kama Dumbuya.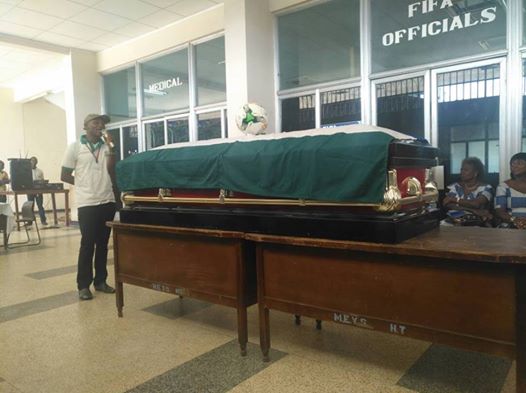 After signing the Book of Condolence, VP. Foh was invited, together with former Leone Stars Captain, Umaru Deen Sesay to present a replica Leone Stars' jersey to the family of the late football legend.
In presenting the jersey bearing Kama's favourite number 9, VP. Foh paid glowing tribute to the late goal-king, reminiscing on his good-old days on the pitch. He pleaded with the family not to mourn as unbelievers, but to rather celebrate the achievements of the legendary centre forward.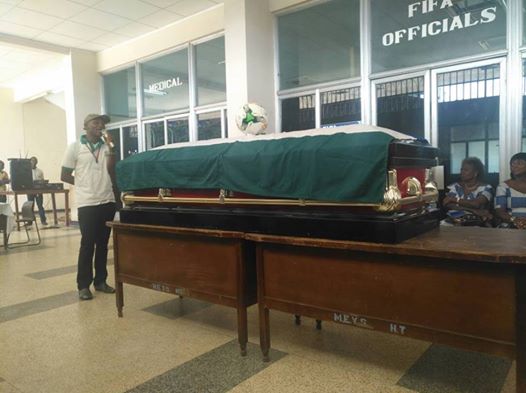 VP. Foh asserted that the late Kama Dumbuya was a member of the APC Party. He re-echoed the words of the APC Western Area Chairman, Capt. Alieu Pat-Sowe encouraging the family members to draw closer to the Party. He assured them that the APC does not forget its own and would therefore, not forget the family of a man who put Sierra Leone on the football map.
The late Kama Dumbuya, commonly known as King Kama changed time for eternity on Friday 16th June, 2017 at aged 79 years. He had today been buried at the Kissy Road Cemetery.
©PR/Social Media Coordinator
Office of the Vice President