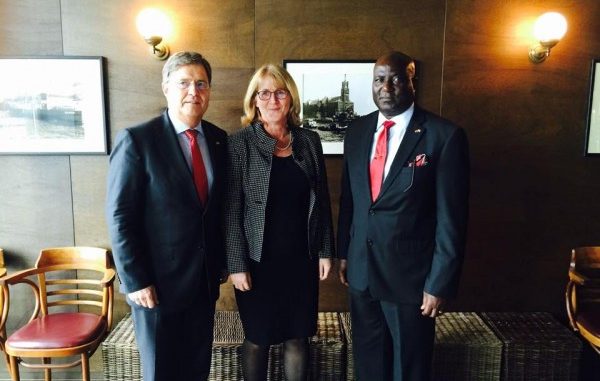 By Umaru S. Jah, Information Attaché, Germany
The Embassy of the Republic of Sierra Leone in the Federal Republic of Germany has established a new Consulate in the Federal State of Hamburg on Tuesday March 15.
This new development is not only of great importance in its own right, but is also symbolic of the significance of the bilateral relationship between the Federal Republic of Germany and the Republic of Sierra Leone.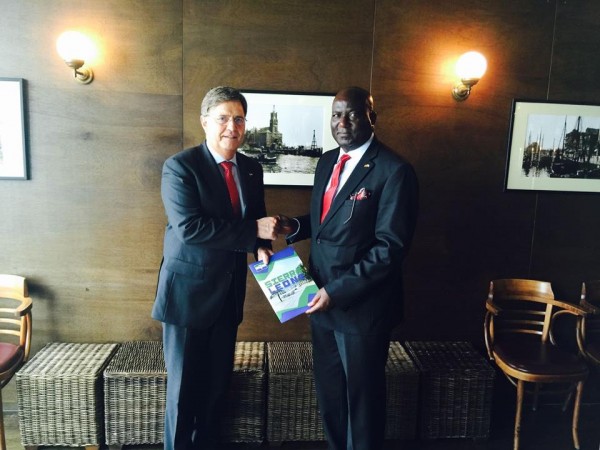 "Sierra Leone and Germany have strong and longstanding bilateral relations. The creation of this new Consulate office is testimony to that, and signifies the commitment between us to further strengthen and deepen our connection to one another based on common values and interests," Sierra Leone's Ambassador to the Federal Republic of Germany, H.E. Jongopie S. Stevens informed his audience during the official opening of the consulate in Hamburg.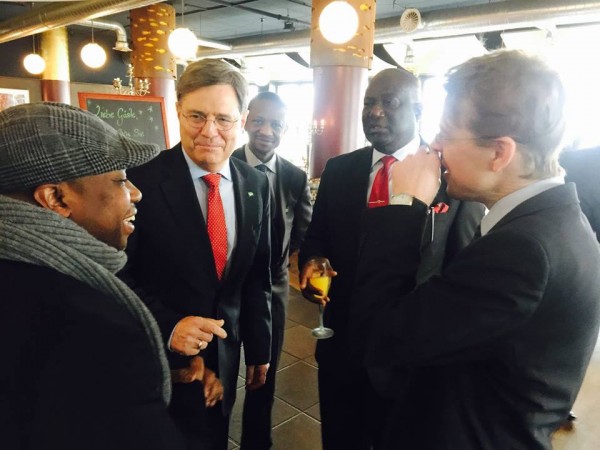 He stressed the need to establish a consulate in Hamburg, given the fact that it is a major industrial city and a strategic gateway to a large number of nations across the world. Being Germany's largest port and commercial centre, the city has strong business activities thus providing – what Ambassador Stevens described as – 'valuable opportunities for the deepening of Sierra Leone's economic engagement.
Ambassador Stevens further encouraged the new Honorary Consul, Prof. Eberhard Mueller, to be steadfast in developing a mutual and rewarding partnership between Sierra Leone and Hamburg to promote investment and other development programmes in the country.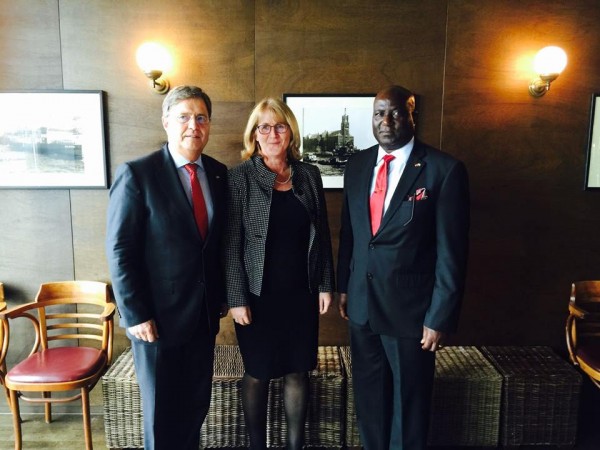 He said the consular activities of Prof. Mueller extend further to protecting the interest of Sierra Leoneans in Hamburg who, from time to time, will need consular and other immigration assistance.
In conclusion, Ambassador Stevens reiterated the devastating impact of the Ebola outbreak in Sierra Leone, which has largely reversed the gains made in the country's development agenda. He expressed confidence that the post Ebola recovery plan will build a foundation for a more resilient Sierra Leone.
In his remarks, the new Sierra Leone Honorary Consul in Hamburg, Prof. Eberhard Mueller thanked the Government of Sierra Leone for making him their representative in Hamburg. He expressed determination to work in the interest of the country through the Embassy of Sierra Leone in Germany and further pledged his support to aid organisations and to contribute towards the country's socio-economic development