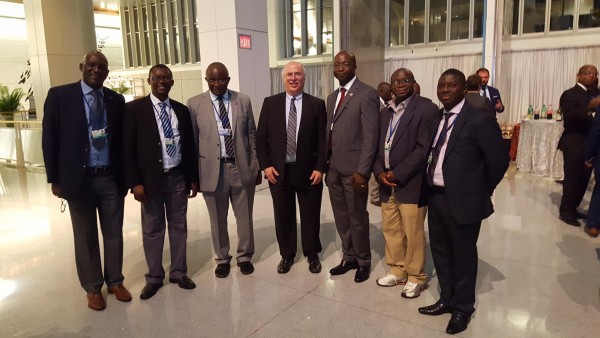 Sierra Leone's financial activities have been rated "successful" by two of the World's re-known and leading financial institutions – World Bank & International Monetary Fund (IMF) at this year's annual meetings which took place in Washington DC, USA on October 7-9, 2016.According to the assessment report, "the West African Country met all its quantitative Benchmarks by successfully delivering in the areas of Structural Reforms, Tax policies, Public Financial Management and Fiscal Revenue Reforms in the monetary sector." It also says, "Activities and Operations of the Central Bank are on track as was successfully reviewed over the last three years."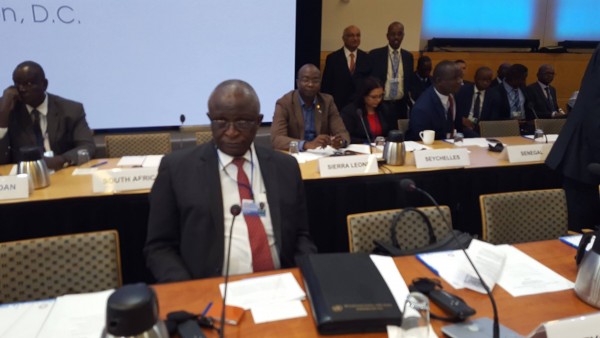 According to Dr. Patrick Saidu Conteh Minister of State Finance, "this report: I mean the score card simply means that the Government of President Ernest Bai Koroma and the Country is headed in the right direction with its economic and financial policies."
Following the successful completion of the current Extended Credit Facility Program (ECF) with the IMF in June 2016, there are plans to start discussions for a successor program in January 2017 in Freetown when the IMF will field another mission to Freetown.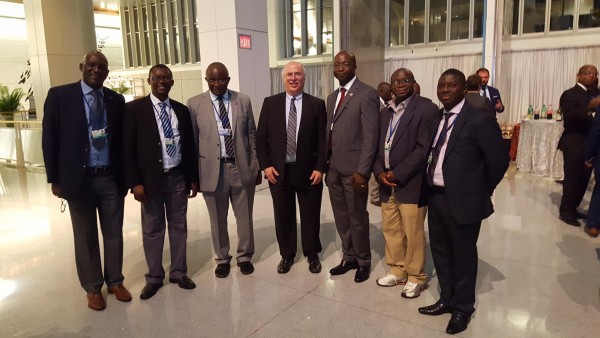 The IMF Board is expected to meet in late November this year to approve the successful outcome and conclusion of the current program following which a disbursement of about US$22 million will be made directly to the Government to support budget execution for the rest of this year.
The outcome of the IMF Board meeting in late November this year will also open doors for other development partners like the World Bank, DfID and the European Union to disburse their outstanding planned direct budgetary support to the Government of Sierra Leone for this financial year. The inflows from these disbursements would help cushion the current foreign exchange pressure the economy faces.
"Yes, things are difficult", said the Hon. Minister of State Finance. This was due to the Ebola outbreak and its aftermath resulting in the collapse of our major export (Iron Ore): but in terms of policy wise and reforms, we are headed in the right direction. "Growth is back on track- though lower relatively compared to 2012: but I can safely say all is now set moving forward to 2017, because our discussions covered 2016 budget and 2017 and a possible successor budget plan that is for 2018 which can only build on the areas of reforms." Said Dr. Patrick Conteh.
"At each Spring and Annual Meetings, the joint Bank-IMF Development Committee and the IMF's International Monetary and Financial Committee hold meetings to discuss progress on the work of the Bank and Fund.
The Development Committee and the IMFC advise the Boards of Governors on issues of global concern, including the world economic outlook, poverty eradication, economic development, and aid effectiveness.
Also featured are seminars, regional briefings and press conferences, focused on the global economy, international development, and the world's financial markets.
Plenary sessions of the World Bank and the IMF's Boards of Governors are only scheduled during the Annual Meetings in the autumn." World Bank /IMF Statement.