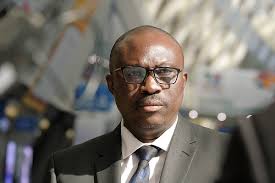 Reliable sources within the banking sector in Sierra Leone has intimated this writer of a massive financial migration by customers within the sector.
This crisis my source intimated me is as a result of the relentless abuse of Sierra Leone fiscal laws by the SLPP government of President Bio.
These fiscal laws abuse include and not limited to the infringement of confidential policy that is a hallmark of the banking sector globally.
This confidential abuse of names, addresses and financial transaction of clients that prefer to be anonymous has caused serious problems and if not addressed in the shortest possible time will lead to unfathomable fiscal crisis in the country.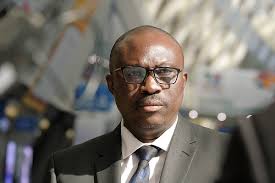 JACOB JUSU SAFFA
According to my source, this action by the Bio led government, orchestrated by finance minister J. J. Saffa has caused most of the renowned bankers in the country to close their accounts with Sierra Leone Commercial Bank and Rokel Commercial Bank respectively for other private (Nigeria) banks in the country.
What has left many economic experts baffled is for such annunrealistic and unreasonable move to be carried out by no less a person but the self style best economist (J. J. Saffa) who fortunately happens to be current finance minister.
We call on President Bio to put an end on this unfortunate development in our banking sector as it has the tendency to not only frustrate investors but to drive them from the country.
A word for a wise…
©️Big Change Media