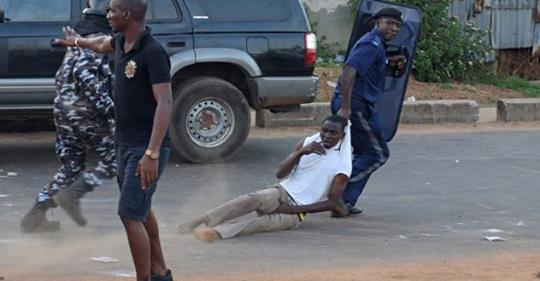 Press Release!!
*Guild of Editors-Sierra Leone Condemn Editor's Beating!*
*1 October 2018* :
Guild of Editors-Sierra Leone strongly condemns the beating of *John Koroma, Editor of Awareness Times Newspaper,* at Mile 14 Town, Tonko Limba Chiefdom, northern Sierra Leone, where he was accredited by the National Electoral Commission to observe a bye-election for a Kambia District Local Council seat inside Ward 196 on Saturday 29 September 2018.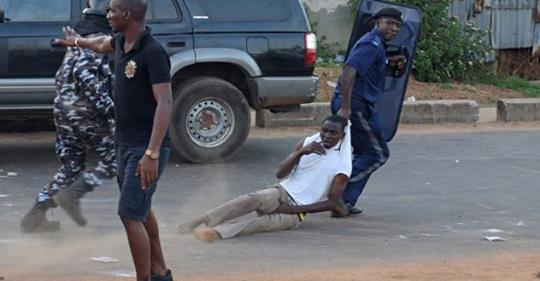 The beating, as reported by John Koroma himself, occurred in the presence of some senior officers of the Sierra Leone Police, and one Mr. Manso Dumbuya, the Sierra Leone People Party (SLPP) Chairman for Western Area. John said he was beaten by a group of over twenty (20) thugs of the ruling SLPP Government, with no one intervening to help him.
"The Guild of Editors condemns the act in its totality," said Donald Theo-Harding, Chairman, Guild of Editors–Sierra Leone. "It's unfortunate that this comes at a time when President Maada Bio has pledged his commitment to a free press and national cohesion. We call for a speedy investigation into the matter and those responsible to be brought to book.
"This incident has come also at a time that the Guild is still waiting for the results of an investigation into the death of another editor (Ibrahim Samura of New Age Newspaper) who lost his life after he was beaten by All People Congress (APC) party operatives during the last elections."
The Guild of Editors-Sierra Leone hopes this incident would be thoroughly investigated by the authorities and perpetrators brought to book.
# *END*
Signed
Elias Bangura
Secretary General