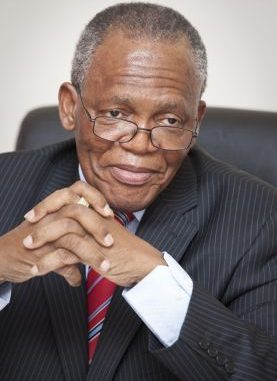 PRESS RELEASE
The High Commissioner, Management and Staff of the Sierra Leone High Commission in the United Kingdom, has on behalf of Sierra Leoneans in the Diaspora, the Government and People of Sierra Leone, thanked the management of Gambia Bird for standing by Sierra Leone during what he referred to as 'this frustrating and difficult period.'
His Excellency Edward Mohamed Turay, has in a letter dated 8th August 2014, and addressed to the Chief Executive Officer of Gambia Bird Thomas Wazinski, extended 'a hearty thank you to Gambia Bird for continuing operations in the country despite the struggles we are all facing.'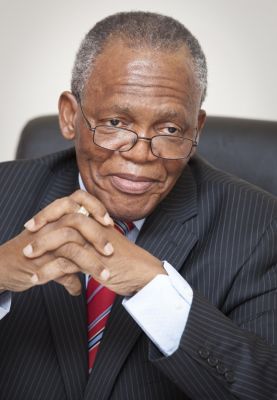 H. E. EDDIE TURAY
Gambia Bird has so far continued its operations to and from Sierra Leone after the only British airline in the United Kingdom British Airways cancelled its flights to the West African sub-region following the outbreak of the Ebola virus.
"On behalf of the Diaspora Sierra Leoenaneans and friends thereof, the government and people of Sierra Leone, we the Sierra Leone High Commission UK would like to extend a hearty thank you to Gambia Bird for continuing operations in the country despite the struggles we are all facing. We highly appreciate the role your organisation has played in transporting businesses and individuals to and from the country. Your organisation has reflected what it truly means to be a partner in Business and we as a nation are very grateful for your continuing commitment to providing your services, particularly in this period of challenge. We are ever so grateful," the High Commissioner writes.
The letter also noted that "the several past few weeks have been an excruciatingly difficult period for our nation, as we watch an unforeseen Ebola outbreak spread. It is indeed heartening that key steps are being taken in Sierra Leone, and throughout the region, to ensure further active engagement by all government administrations so as to contain the disease and minimise the risk of cross infection.
As President Dr. Ernest Koroma recently declared, "Sierra Leone is in a great fight . . . [w]e is a resilient people . . . [a]nd we must not fail. The sustainability of our actions for prosperity depends on winning this fight. Failure is not an option."
It is imperative that we continue to ensure that the economy of Sierra Leone can flourish, especially given of all the impressive strides in development we have achieved over past few years. As the nation's economy is set to continue to grow, it would be a catastrophic shame to permit these strides to be reversed by bringing the country, and in particular commerce, to a standstill. It is understandable that continued precautionary measures and public sensitisation are taken to ensure greater involvement in reducing the risk of cross contamination and to encourage advocacy into a cure for the disease which is currently being implemented by various international medical associations. As such government recently announced intensified pre-departure precautionary measures at Lunge airport."
SORIE SUDAN SESAY , PRESS ATTACHE, UK