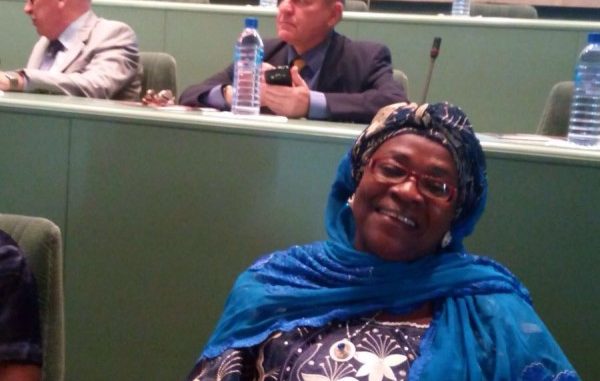 By : Alusine Mohamed Fofanah
Information Attache
Abuja, Federal Republic of Nigeria.
Sierra Leone"s High Commissioner, Ambassador Haja Afsatu Olayinka Kabba of the High Commission, Abuja joined dozens of High Commissioners, Ambassadors and Diplomatic Communities in Nigeria at the ECOWAS SECRETARIAT on the Handing Over Ceremony of the Outgoing ECOWAS Commission President, Kadre Desire Ouedraogo who handed over the Leadership of the Mantle to the Incoming Benin born H. E. Marcel Alain De Sousa on Friday April 8th. 2016.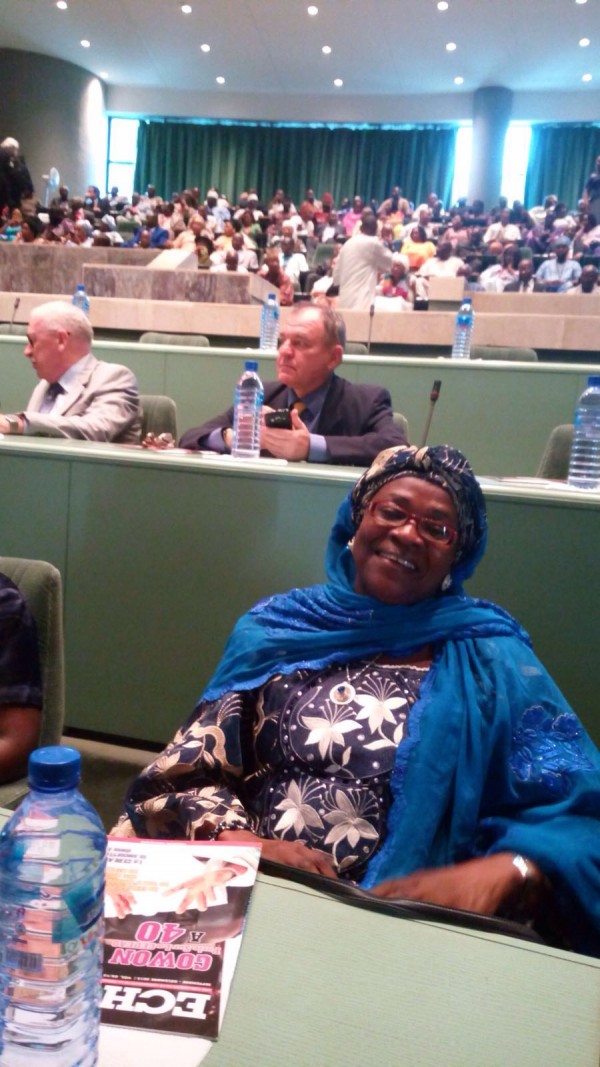 Present at the Ceremony were H. E. herself, Commissioner Allieu Sesay, former Commissioner General of the Sierra Leone National Revenue Authority (NRA), the Personal Assistant to Ambassador Haja Afsatu Kabba, Mr. Henry P. B. Leigh and my humble self.
The Outgoing President of ECOWAS COMMISSION, Ambassador Kadre Desire Ouedraogo has completed his four (4) years Term.
In his address to the jam packed ECOWAS commission Hall, the Outgoing President, Kadre Ouedraogo expressed confidence in the Incoming President Marcel Alain De Sousa whom he described as "worthy son of West Africa and one with a distinguished and rich Career ".
H. E. Marcel Alain De Sousa was born on October 20th. 1953 in Pobe, Republic of Benin.
He held several positions including that of Internal Controller at the Head Office of the Bank of West African States (BCEAO) for Benin and Director of Admin at the BCEAO Head Quarters.
After BECAO, he served his country as Head of Department of Economic and Finance Affairs in the Office of the President of the Republic of Benin and also as Special Advisor to the President on Monetary and Banking Affairs.
H. E. Marcel Alain served as Minister for Development, Economic Analysis and Forecasts from May 28 th. 2011 to June 15 th. 2015 and as a Member of Parliament from June 15 th. to date.
The Outgoing President appeal to all Heads of Institutions and members of Staff of all Categories to give the fullest support to the Incoming President. He outlined his achievements within his four years period such as, the Adoption of Single Biometric Identity Card, the launch of the Abidjan -Lagos Highway Project and the Implementation of the Common External Tariff (CET).
He said "these Successes referred to above are an exemplification of ECOWAS 'S pride of place among the outstanding Regional Economic Communities on our Continent. He added that there is a need to restore and ensure sustainable Peace and security by relentlessly combating Terrorism and Organized Crime. Also, the eradication of Poverty to be addressed.
However, the new Vice President of ECOWAS Commission is a Gambian born Edward Singhatey. The Seven new Commissioners include, Commissioner for Education, Science and Culture, Commissioner for Marco Economic Policy, Commissioner for Trade Customs and Free Movement, Commissioner for Infrastructure, Commissioner for Political Affairs, Peace and Security, Commissioner for Finance, Commissioner for Agriculture, Environment and Water Resources.
Ibrahim Pat-Sowe