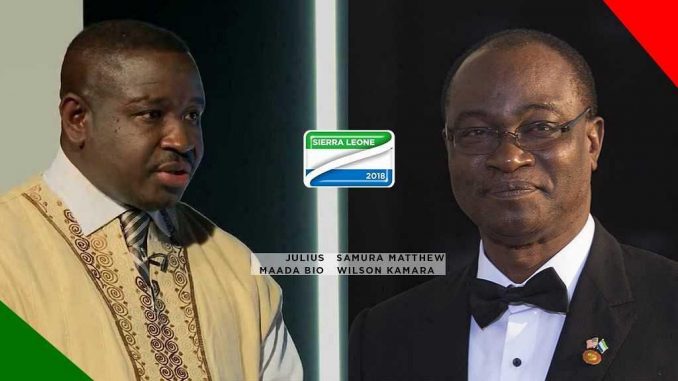 The Sierra Leone High Court   granted petitioner Ibrahim Sorie Koroma  nine of the 10 orders he requested while  filing for an injunction against the presidential runoff last Thursday,  and amidst a tense atmosphere that had enveloped the nation , Justice J.A. Mansaray today  vacated the injunction he had imposed on the polls, bringing tremendous joy and relief to a transfixed nation and international stakeholders .
With the injunction , which had cast a big pall over the presidential elections now lifted , the road was paved for the much-expected runoff between the ruling All People's Congress ( APC ) presidential candidate, Dr. Samura Kamara and the opposition Sierra Leone People's Party ( SLPP ) flag bearer, former junta leader Maada Bio.
Because of the short time it had to move logistics around for tomorrow, March 27, the original date of the runoff , the National Elections Commission ( NEC )  had earlier appealed to the court to shift the runoff to Saturday March 31.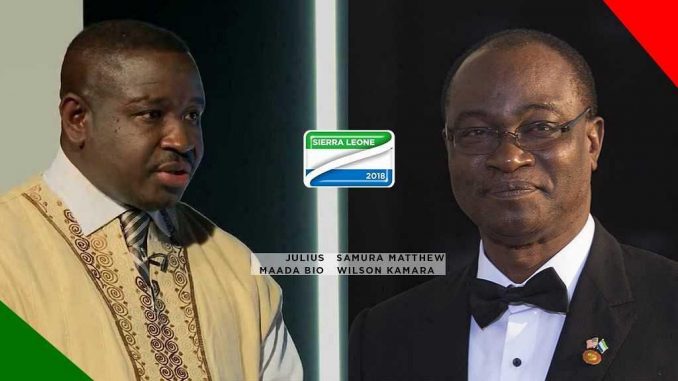 In its verdict today, the court granted some of the following :
The High Court granted 9 out of the 10 Orders that the Plaintiff, Lawyer Ibrahim Sorie Koroma Esq. prayed for before the Court. Orders including

✅Manual counting,

✅Manual transfer of result,

✅Manual tallying, 

✅All party agents to receive results at polling stations placed publicly in Tamper Evident Envelopes (TEE)

✅No more Electronic transfer of data

✅Tallying to now be first done at District Levels before going from District to Region to National,

✅Full involvement of security forces and party agents during the process

✅The provisions of Section 94 of the Public Elections Act, 2012 shall be complied to the letter.
Etc. etc. etc… are all amongst other things that the plaintiff asked for and the Court has granted.