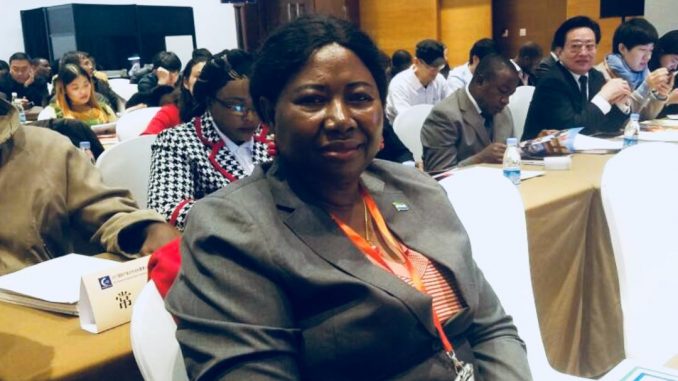 Sierra Leone is endowed with abundance of natural resources and happens to be one of the top diamond producing nations in the world, with huge deposits of rutile and iron ore, amongst other minerals, says Madam Kumba Alice Momoh,  Chargé d' Affaires to the People's Republic of China.
She spoke on Wednesday, 22nd November, 2017, at a sub-forum on 'China-Africa International Industry Capacity and Investment' as part of the 2017 International Industrial Capacity Cooperation Forum and the 9th China Overseas Investment Fair.
Sierra Leone, madam Momoh said, has resources in sectors like tourism, infrastructure, and minerals that offer great opportunities to investors, further encouraging investors to explore those opportunities.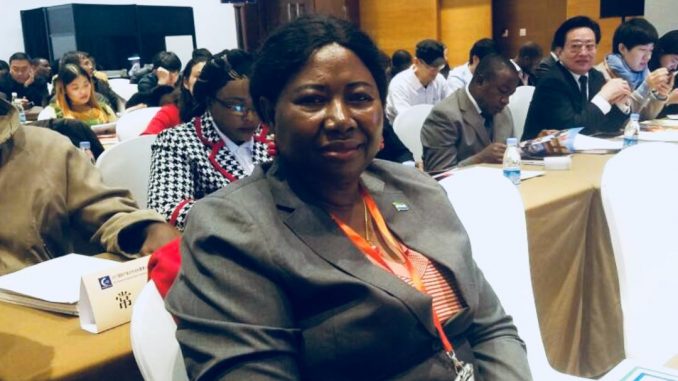 Sierra Leone and the People's Republic of China, she said, have had mutual and beneficial relationship both at the bilateral and multilateral levels that have spanned for over four decades.
Envoy Momoh referred to the two day forum as a platform to showcase "opportunities that could be of benefit for all when we connect and cooperate; when we share information and embrace the changes that the new trends in technology and global thinking bring with it."
With the theme "Deepen the Global Capacity Cooperation and Boost 'the Belt and Road' Construction," madam Momoh said, the Chinese Belt and Road Initiative which has taken on a global scope of "International Public Good," "is the appropriate means to enhance our industrial growth and enhance our productivity."
Also speaking was Liu Xia, Deputy Director General of the Department of Foreign Capital and Overseas Investment of the National Development and Reform Commission, People's Republic of China.
China, she said, sees Africa as an important destination for international cooperation platform. She highlighted areas of cooperation including industrial parks, enhanced investment in Africa, trade and self development capability so as to foster Africa's economic development.
Liu Xia said it is important for cooperation between her country and the African continent, emphasizing that industrial capacity development is crucial for growth and cooperation.
The 2017 International Industrial Capacity Cooperation Forum and the 9th China Overseas Investment Fair was a platform to pursue the Belt and Road Initiative and promote international cooperation on production capacity.
John Baimba Sesay
Information/Press Attaché
Sierra Leone Embassy
People's Republic of China