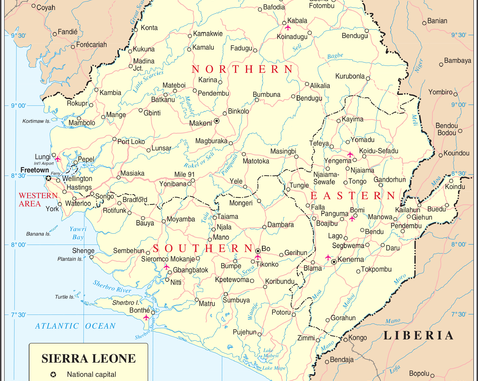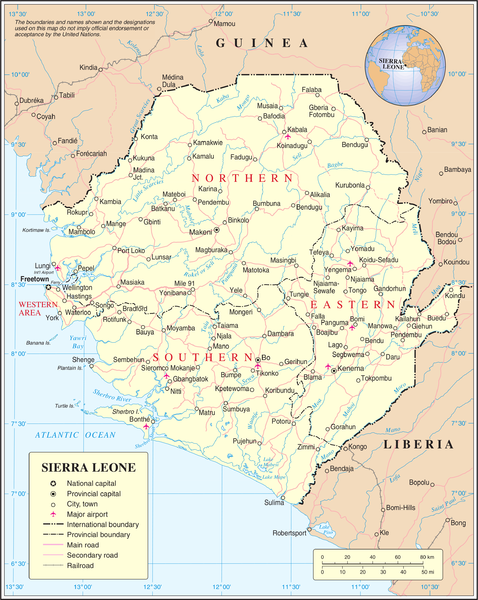 Thursday April  20, 2006
SIERRA LEONE  has once again missed out on debt relief. Even Liberia, the neighbouring country that only months ago witnessed a return to civil order , will be in line for debt relief ahead of Sierra Leone, who have enjoyed 10 years of democratic civilian administration.  READ THE PUBLIC RELEASE BELOW :
FOR IMMEDIATE RELEASE
Nine Least Developed Countries in line for new debt relief
New York, 19 April 2006: The UN Envoy for Least Developed Countries (LDCs), Anwarul K. Chowdhury, on Wednesday welcomed a recent decision by the World Bank and the International Monetary Fund to include nine LDCs among a group of 11 nations in line for new debt relief. 
A World Bank document released on Monday said the Central African Republic, Comoros, Liberia, Somalia, Sudan, Togo, Eritrea, Haiti and Nepal had met income and indebtedness criteria for the Heavily Indebted Poor Countries initiative (HIPC). The countries will have to implement economic policies and follow reforms to qualify for debt relief at the end of three years.
"It is well-know fact that debt-servicing has been an enormous burden on the fragile economies of least developed countries. The world's most vulnerable countries spend so much of their income paying off their foreign debts that often they are forced to cut back on funding essential health and education programmes. The recommendation of the World Bank and the IMF to consider nine LDCs for debt relief is indeed a positive step, and will certainly go a long way towards tackling endemic poverty in these extremely vulnerable countries," Chowdhury said.  
Full release
Regards,
Ricardo Z. Dunn
Public Information Officer
Office of the High Representative for the Least Developed Countries, Landlocked Developing Countries and Small Island Developing States (UN-OHRLLS)
Tel: (917) 367-2471
Fax: (212) 963-0419
Email: dunn@un.org
Room S-770H
New York,N.Y. 10017
Internet:www.un.org/ohrlls