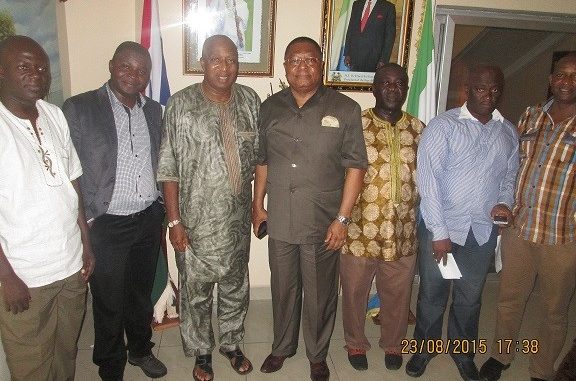 "Our interest is to seek the welfare of Sierra Leoneans abroad" Says:- Director Mans.
The Director General of the Sierra Leone National Social Security and Insurance Trust (NASSIT) Mr. Joseph Mans is presently in The Gambia with a four man delegation in a view of expanding the scheme coverage to Sierra Leoneans abroad in collaboration with HFC.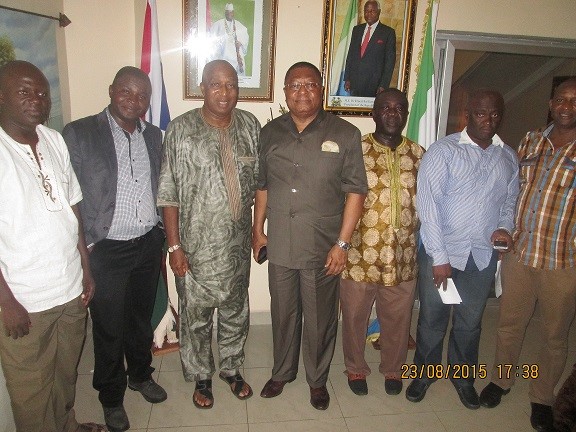 During their two weeks stay, the Sierra Leone Embassy will provide them with the necessary moral and guidance support in helping them achieve their goals in the expansion of the Trust.
This they say is a pilot project to sensitize the Sierra Leonean Community and offer them the opportunity to ask questions. They commended Ambassador Soulayman Daramy who pleaded that such expansion project be started in The Gambia.
Meetings have been scheduled between the Trust and Management and staff of the Embassy, Social Security Trust Gambia, Sierra Leone Teachers Union and the Union of Sierra Leone Nationals in The Gambia.  In addition the Trust is expected to address a general meeting of all Sierra Leoneans in The Gambia and crown it all up with a provincial tour.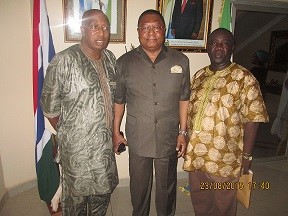 The meetings will among other things, address issues, complaints and expansion pertaining to the Social Security Trust.
According to the Director General Joseph Mans, the Trust has come out with a concept paper that provides how the National Social and Insurance Trust  and the HFC mortgage  and Savings Company intends to jointly reach out to Sierra Leoneans living abroad with products and services they offer.
He added that whilst HFC intends to explore avenues to expand its market for its housing products as outlined in its five years strategic Plan , extension of Social Security coverage to hard to cover groups has become a key strategic goal for NASSIT.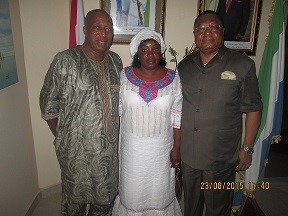 Making a short statement, Mr. Joe Hassan Kalokoh, Head of Research, Planning and Actuarial Division said NASSIT has the mandate to administer a Social Security Scheme that provides financial security to all employees in the country in the form of old age, benefits, Invalidity benefits and survivors benefits based on social Insurance principles. The scheme he added is defined benefits and contribution is mandatory for all workers in the formal sector and optional for the self employed persons and workers in the informal sector
According to the Head of Actuarial Statistic Research Mr. Ishmael Kanu, it is incumbent on all employers to ensure that their workers are registered and contributions paid on their behalf.
Mr. Ishmail Kandeh the Ag Director of Operations said that "As a contributory pension scheme, its revenue results from three main sources:-
Contributions from employers and workers including the self employed and informal sector workers.
Investment Income and
Penalties because of delays in the payment of contributions or in transmission of the statements (declarations) of salary.
Members of the four Mans NASSIT Team are – Mr. Joseph Mans, Director General, Mr. Joe Hassan Kalokoh, Head of Research, Planning and Actuarial Division, Mr. Ismail Kanu Head of Actuarial Statistic Research and Mr. Ismail Kandeh Ag Director of Operations.
AMB Daramy, NASSIT Boss N Team    AMB, Mans and HOC Andrew Kamara
AMB and Mrs. Daramy and Director Mans
BY:- Ralph Ese'Donnu Sawyerr,
Information Attaché
Embassy of Sierra Leone,
In The Gambia and Senegal.