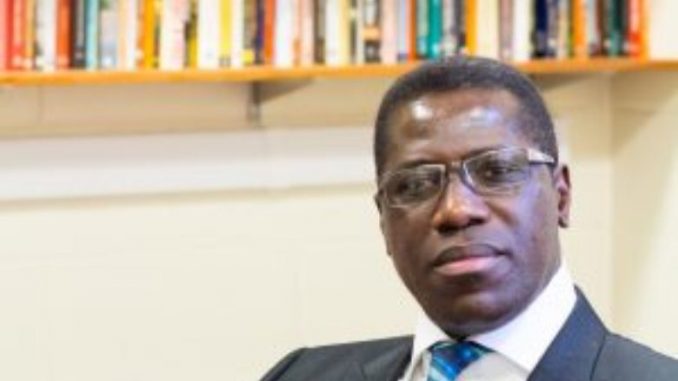 By Dr. Sylvia Olayinka Blyden OOR._
I have just arrived in Pennsylvania, USA from New Jersey and the first thing I saw on social media was a BACK-DATED threatening press release from the Sierra Leone Police IG Dr. Richard Moigbe. Well, instead of intimidating Citizens who are peacefully expressing their opinions democratically, IGP Moigbe should issue an immediate press release apologising to Citizens for his sad inability to stem growing levels of political violence inside Sierra Leone; REAL political violence like the ones which have resulted in grievous bodily harm and even Murder of our APC party stalwarts! *I am speaking here of credible political violence against APC members; not the stage-managed ones done to draw Oxygen away from the real struggles of the APC by an NGC/SLPP trojan horse.*
The IGP should also know his Police Spokesman is the one who publicly told us that our highly respected former president will have his passport impounded by this despicable regime! I also have in my possession, a list and signed document dated 4th July 2018 from IG Moigbe's Office signed by his AIG, Madam Elizabeth Turay, in which IG Moigbe is ordering all border security to arrest the former President if he attempts to leave Sierra Leone! The former president Dr. Ernest Koroma, was ignominiously placed Number 8 on this IGP's list of citizens to be immediately arrested if they try to exercise their constitutional rights to freedom of movement out of the country!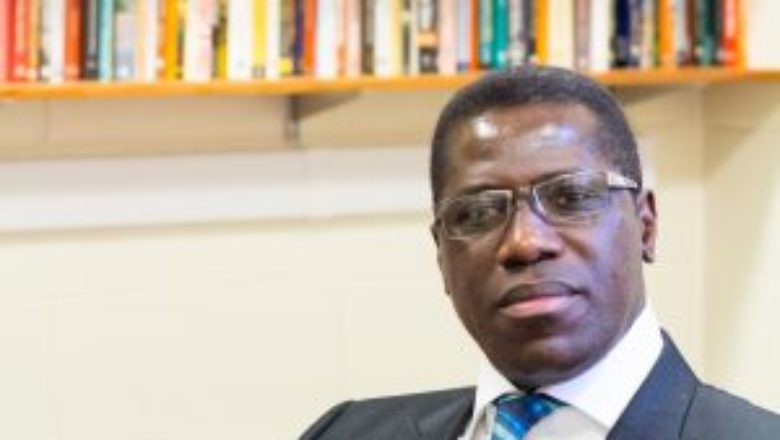 DAVID FRANCIS, THE MAN WHO CONTROLS THE BIO GOVERNMENT
The IG created the List with no enabling judicial orders but from watching the live video broadcast from State House that day, it is safe to assume the List was created based on merely the whims and caprices of the despicable Chief Minister Professor David Francis! Just imagine where this country is heading? A chap like Francis is seated at our State House from where he gyrates undemocratic and despicable moves to de-stabilise our country.
The Police, under the awful browbeating of the despicable Chief Minister Professor David Francis, actually had the gall to threaten that all those who merely served in the former Government from 2007 to 2018, should surrender their Traveling Documents! Such a blanket restriction of freedom of movement without a judicial order, is shameful and abhorrent. This current Government is a complete disgrace to our democracy! A complete disgrace! They have reversed our democratic credentials at a speed which is frightening!
The Police IG is quoting from 1965 Public Order Act as his authority for his latest threats! Well, I am sure the highly-learned Attorney General Dr. Priscilla Schwartz is fully aware of the numerous protective caveats listed under various sections of the 1965 Public Order Act! Let her educate the Police IG please! Sierra Leoneans are tired of being subjected to vile threats borne out of ignorance of what the 1965 Public Order Act really says!
IGP Moigbe should be taught by the Attorney General that Sierra Leone Citizens are fully protected – *under the same 1965 Public Order Act he is quoting,* – to rise up and tell Maada Bio of their deep concerns over the various RUBBISH going on inside this increasingly despicable leadership of Sierra Leone. Don't scare us Mr. Policeman. We are protected! We will rise up and speak out! We are very proud of our democratic credentials and we are proud of our stable and peaceful polity which President Kabbah and President Koroma bequeathed.
The Bio-led regime should not be allowed to get away with this nonsense! Sierra Leone citizens have been acting *well within our Laws* when they condemn and blast the excesses of President Bio including those of some of his Executive Orders which completely lack a legal foundation. The Constitution does not give any president a blank cheque to misbehave and abuse rights of citizens! The Supreme Court judgment in the Sam-Sumana matter, is being consistently misinterpreted by supporters of this despotic regime now hovering over our democratic country!
For the records, I am once again calling on all citizens to dismiss the GTT Report as it is generally just a BOTO-BATA full of ROTO-RATA that was conceived out of a spiteful and vicious mindset. The Commission of Inquiry will prove just how horrible that piece of BOTO-BATA selective witch-hunt has been; notwithstanding its endorsement by President Bio and his Cabinet.
Finally, I must here note how amused I was to listen to President Bio tell his SLPP members last Friday that the GTT Report is actually "nothing" really. Oh yeah Mr. President? Oh yeah? The GTT Report is "nothing"? After all the fanfare, Cabinet Endorsements, local and international demonisation of the former Government, _*na now you know say the GTT Report is really nothing?*_ Well Mr. President, some of us always knew the GTT Report on alleged corruption is nothing other than a piece of opinionated trash and that more efforts needed to have been done to produce a comprehensive case of malfeasance that was worthy of the attention of the high seat you occupy – let alone for that trash to be actually released by your very sacred office, to the general public as an indictment of the former President and his government! Mr. President, na now you know say the GTT Report na "natin" or you just want for _*"take dry eye cober shame"*_ after the reality of nothingness has finally dawned on you?
Good day from Philadelphia, Pennsylvania, USA!
DR. SYLVIA OLAYINKA BLYDEN, OOR
Monday 23rd July 2018
Pennsylvania, USA