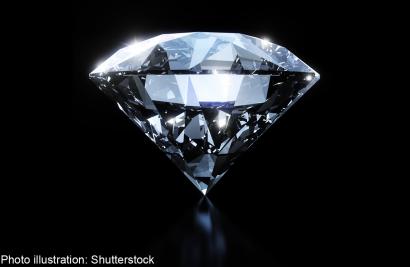 FREETOWN ( AFP )  – Sierra Leone said on Friday it had exported the largest diamond discovered in the west African nation last year – a 125-carat stone worth around US$800,000 (S$1 million).
The "high quality" diamond was dug up by a miner in the eastern district of Kono in November, according to a statement issued by the state-run National Minerals Agency.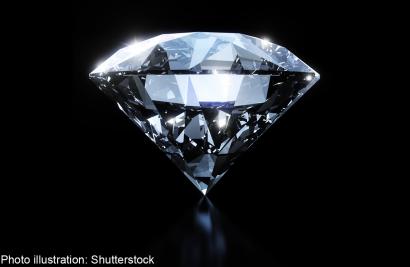 The agency did not say where the stone had gone but confirmed it was "the largest single diamond found in Sierra Leone in 2013″, adding that it was "one of the finest and most valuable reported in the country in recent times".
"What makes the diamond exceptional is the fact that it is very rare for a diamond above 100 carats to maintain its original shape and to be without any crack or… impurities as was the case of this rare gem," the statement said.
The agency said the miner, whom it did not identify, had visited his mining plot one morning "hoping to find his usual odd pieces of stones but was shocked to discover what changed his life for good".
It was not revealed whether he had received the full market value for the piece.
Sierra Leone remains one of the world's poorest countries after a brutal 11-year civil war which ended in 2002, but its mineral riches – which include diamond, gold, bauxite, titanium ore and magnetite iron-ore – have attracted massive investments.
Small-scale artisanal mining has sustained the country's eastern region since diamonds were discovered in 1930, and it was here that the 968.9-carat Star of Sierra Leone – the largest alluvial diamond ever found – was mined in 1972.