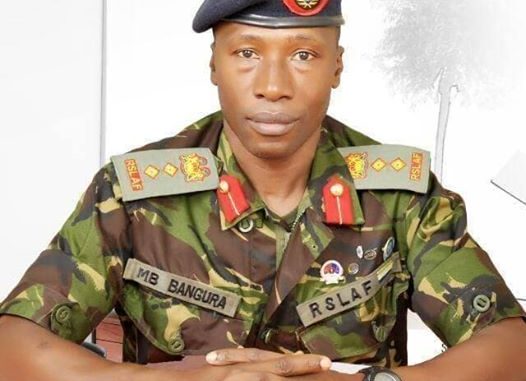 Read below
Ladies and gentlemen, I would like to draw your attention to the issue of a soldier, Colonel Musa Bangura,  who was arrested and detained by the current SLPP  government administration for several months now. He is currently languishing in prison and has not been tried for the alleged crime due to "ORDERS FROM THE ABOVE". Detaining any citizen without following the due process of the law is a violation of the rule of law (everyone is presumed innocent until one is found guilty in a court of law) and that the persons constitutional rights.
Colonel Bangura is a law abiding citizen, a kind father and husband, and a fine soldier who has served his country diligently. He deserved a more respectable treatment from this slpp administration than what he has experienced in the last couple of months.
The government should respect his constitutional rights and give him a fear trial as any true citizen of Sierra Leone would expect. As he awaits trial, the government should allow his lawyer and family to visit him. He should not be denied justice due any reason that the current held up to.
Mr. David Michael Kamara
NRM Goderich Peninsular