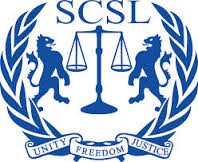 Friday July 30, 2004
A   Police  investigation had been going on in Freetown about allegations that an investigator of the Special Court had sexual intercourse with a 13-year -old schoolgirl. The investigation , which was  being conducted by a crack Police team headed by the Inspector-General , Brima Acha Kamara , had  been going on for weeks.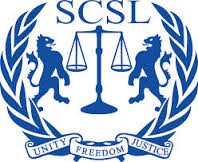 According to the news of the alleged carnal knowledge , broken exclusively to this newspaper today by sources close to the investigation  , the Special Court acted expeditiously and judiciously to turn over its  own employee to the Police after  one of the employee's  housemates ( who also works for the court )  exposed the alleged sexual tryst  between  the man and the child.
The whistle-blower, a female employee of the court ( also a european ), was said to have seen the girl sitting outside the apartment crying. When accosted by the woman, the child reported the incident to her.The woman immediately reported the matter to Special Court Chief Investigator, Al White and Chief Prosecutor, David Crane.
Our source praised the no-nonsense Special Court Prosecutor, Mr. David Crane  and Mr.White , who the reports said , summoned the employee immediately  and after a thorough investigation, called the Police. A fuming  Mr. Crane was said to have told the employee that the court will , on no account, tolerate such acts from employees, given the mission of the court, which is to bring justice to the Sierra Leonean people for these very  crimes.
The man , an Australian national  ( name withheld by this newspaper ) , who had just been employed by the court  has also been stripped off his diplomatic immunity by the Special Court and will likely face trial for allegedly  having carnal knowledge of a child.
The Special Court was set up through a treaty between the Sierra Leone government and the United Nations , to try those deemed as bearing the greatest responsibility for the atrocities committed by combatants during the Sierra Leone war. Thus far, the court has done a commendable job in its mission and the trials of those so far indicted by the court are progressing.