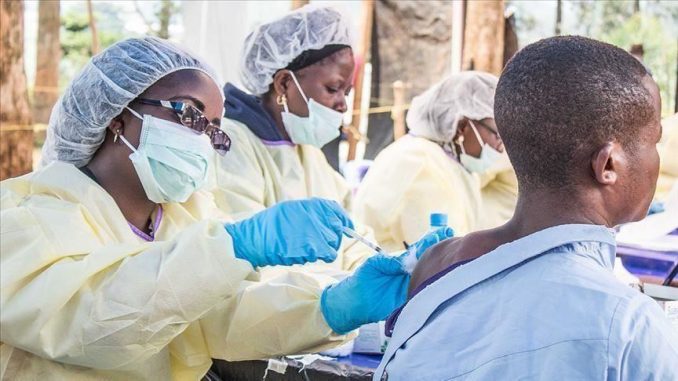 Sierra Leone is experiencing a sharp increase in COVID-19 infections with sixty-eight new cases in the last seventy-two hours; bringing the total to two-hundred and twenty-five cases as of Wednesday, 6 May 2020.
The country now has fourteen total deaths and fifty-four total recoveries, according to the Ministry of Information and Communication on Wednesday.
The highest increase since the West African country recorded its first case on 30 March 2020 occurs despite wide-ranging measures introduced by authorities to prevent the virus from spilling over to local communities.
"Epidemiological data and other evidence indicate that there is community transmission of Covid-19 in Sierra Leone," said President Julius Maada Bio in a nationwide address on Thursday to declare another three-day lockdown (May 3-5).
One of the difficult challenges Sierra Leone faces is to slow down the number of cases recorded everyday to flatten the Covid-19 curve at a level where the healthcare system could cope or not be overwhelmed.
According the United Nations, Sierra Leone lost as much as over four-thousand lives to the 2014 Ebola outbreak primarily because the healthcare system lacked capacity and treatment centers were overwhelmed.
Almost one-hundred percent of Ebola deaths (about eleven-thousand died in West Africa) were recorded in Sierra Leone, Guinea and Liberia.
According to president Bio, his administration has decided to intensify contact tracing and detection; scale up testing and isolation; expand treatment, and undertake all other measures necessary to break Covid-19 transmission in the country.
The Emergency Operation Center (EOC) established during the 2014 Ebola outbreak has been activated.
Moreover, Sierra Leone has banned all flights to the country and deployed its military to help enforce the closure of its borders with Guinea and Liberia.
President Bio has declared a state of emergency and a nationwide curfew from nine pm to six am as well as restrictions on inter-district movement.
Also, the activities of many establishments including schools, mosques and churches have been suspended indefinitely while social distancing, wearing of face masks in public and frequent hand-washing are being enforced across the country.
– APA