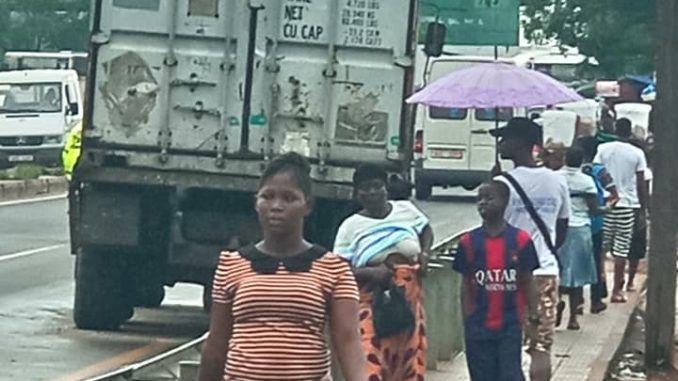 By Chernor Ojuku Sesay
This Container truck is broken down along Bai Bureh road, Calaba Town, opposite Choithram supermarket.
It's been parked there for almost two weeks now and still parking with no single parking reflector lights neither any display of a triangular🔺 reflector.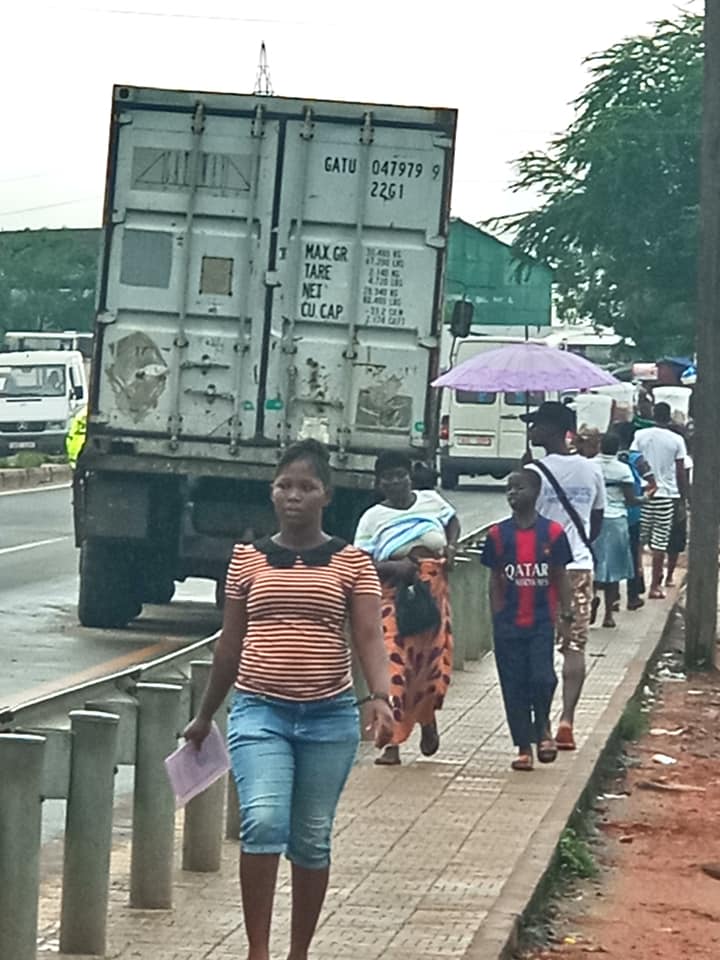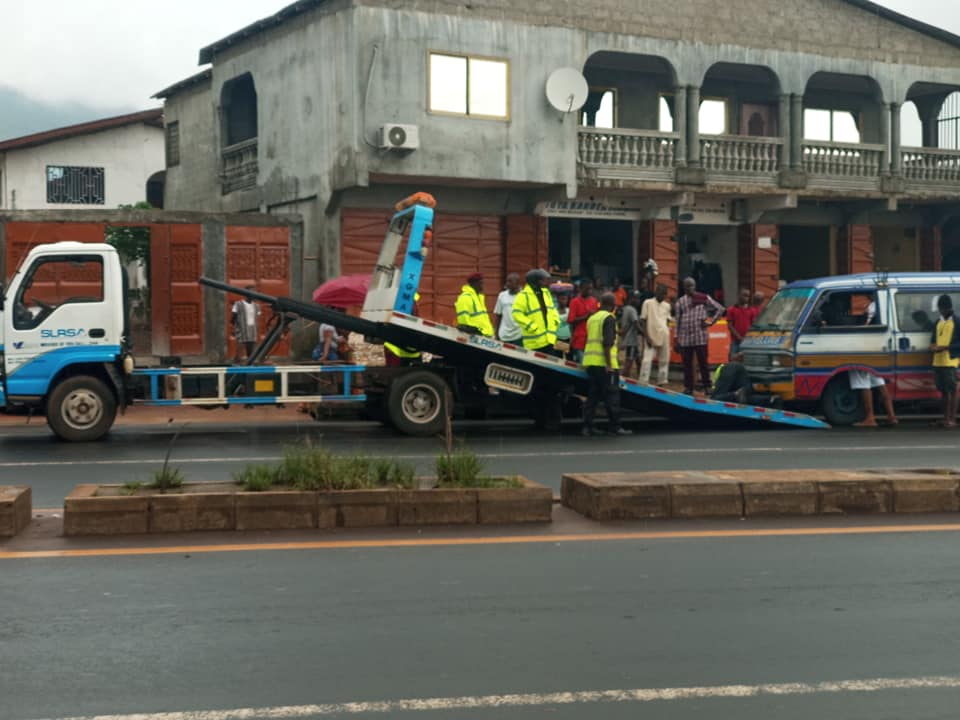 Probably, it will never be towed from that dangerous spot by those responsible until something fatal happens.
Ironically, few minutes ago, a Poda Poda mini van had a breakdown almost opposite the Container truck on the other side of the road. Guess what? Within the twinkle of an eye, a SLRSA tow truck loaded with Road Safety Corps (Traffic Wardens) arrived at the scene to drag the mini van away. A probable fine of Le 500,000 awaits the Mini van owner.
God save our country.