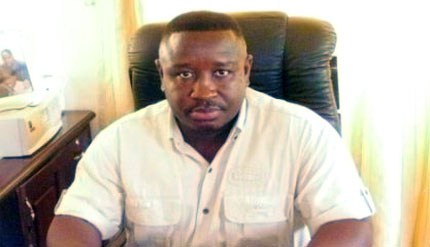 By KABS KANU :
If you give power to the SLPP, You will regret. You will bite your fingers and no blood will come out.
YOU WILL BE JAILED for simple things like sneezing. If it is hate messages to criticize Bio now, it will be treason to criticize him when he is in power. Now, to criticize Bio is a hate message, according to SLPP zealots. Now, when you criticize the SLPP, you are spreading hate messages, according to SLPP acolytes. They write and say every imaginable nasty and unfair things about President Koroma and the APC Government, public officials, supporters and anyone who does not fit their profile. Yet, it is not hate messages.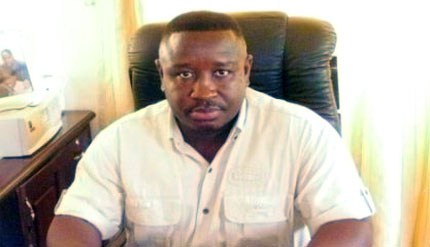 The SLPP are campaigning under the platform that it is their turn to rule now. But this platform may turn out to be a trojan horse for us, Sierra Leoneans. Power, we have been told by President Koroma, is not a question of "IT IS MY TURN. " It is a question of who can do the job.
The SLPP is showing many signs that rather than change for the better, it has regressed. The party has not re-invented itself while in the opposition. Rather, it has developed the worst imaginable anti-good governance practices. It has become more tribalistic than ever; it has become more lawless than it ever was ( Look at the shameful lawlessness they are displaying on the streets of Freetown ? The Creoles should demand their city back ! ! ! We all grew up in Freetown. Our capital never used to be so lawless. The creoles should demand that all the vandals, anarchists, cutlass-waving terrorists , looters and bush-shakers who have taken over their space be forced back to the hinterland from where they came. Look at the savage behavior the SLPP propaganda secretary Lawrence Lemma performed at the SLBC ? ) .
The SLPP have become more intolerant than ever. They have become more allergic to criticisms. They do not want to be criticized for anything. If while in the opposition , the SLPP are so intolerant, what will they do when they gain power ? Sierra Leoneans, do not forget how the SLPP executed citizens, jailed journalists, killed media practitioners and turned all our MDAs into tribal fiefdoms. Sierra Leone, let not history judge you as being too forgetful to the doom of our country. The SLPP are not fit to govern. If they come back, you will lose all your fundamental human rights and civil liberties ! ! !
Under President Koroma and the APC, you have been free. You have been unhindered to express yourself on radio, TV, newspapers and the social media. Civil society, children's and women's groups are flourishing and spreading their views without let or hinderance. We have about the freest media in West Africa. President Koroma has not killed any of his opponents or placed them in jail. We have no prisoner of conscience in Sierra Leone. President Koroma and ministers and officials are ridiculed in the press and the social media day and night, but they have not reacted in any negative manner. From what you are seeing, Sierra Leoneans, can you say that this same freedom will prevail under the SLPP ? Will Maada Bio and all these rampaging rabid supporters embrace you if you do the same to them in power ?
From what we are seeing, there is no hope.
The SLPP DO NOT WANT TO COME BACK TO HELP DEVELOP OUR COUNTRY. THEY ARE DETERMINED TO RETURN AND CONTINUE THEIR UNPROGRESSIVE, CLANNISH, UNPRODUCTIVE, UNDEMOCRATIC AND VIOLENT RULE FOR WHICH YOU VOTED THEM OUT OF POWER IN 2007.
SIERRA LEONEANS, BEWARE OF THE TROJAN HORSE ! ! !