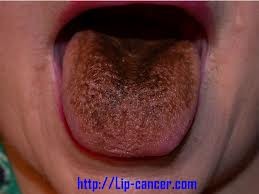 By Syl Juxon-Smith :
IS IT FRUSTRATION OR DESPERATION DRIVING THE NATION OR DELIBERATE WILFUL INSULTS AND ACTIONS THAT CAN POTENTIALLY BACKFIRE AND EXPLODE….!

WE USE TO BE A VERY RESPECTABLE, TOLERANT INDIVIDUALS AND COMPASSIONATE PEOPLE EVEN PUTTING OTHERS BEFORE SELF, GIVING OUR ROOMS TO OTHERS WHILE WE SLEEP IN THE PARLOUR, OR OUR BED TO STRANGERS WHILE WE REST ON THE FLOOR. SUDDENLY A CHANGE IN DYNAMICS HAS AFFECTED OUR PRESENT MENTALITY WHICH IS GRADUALLY GEARING TOWARDS ANARCHY AND SELF DESTRUCTION SINCERELY WHICH MUST BE ARRESTED IMMEDIATELY BEFORE IT IS OUT OF CONTROL.

WE ARE OPENING THE GATES OF HELL, EXPOSING OUR NATIONAL SECURITY AND STABILITY TO ENEMIES OF PROGRESS AND DESTRUCTION SADLY AS WE FAIL TO TAKE NOTE OF EXISTING AND LOOMING DANGERS FROM THREATS ALREADY HANGING OVER THE COUNTRY. We are acting in a diminished manner in behavior, attitudes as we display our tendencies on news media's, forums and especially "Facebook" which has the largest following in the whole world today. Don't we realize that we are hurting not only our elders, leaders, families but the whole country and our sovereign integrity…?

IT WAS VERY SHAMEFUL AS A SIERRA LEONEAN TO READ ALL WHAT WAS ESPECIALLY ON FACEBOOK THE THINGS WRITTEN ABOUT THE PRESIDENT AND THE VICE PRESIDENNT BEEN CALLED NAMES. let us just take it from a family perspective of which these two gentlemen are the first and second fathers of the nation for now; Would you like it or take lightly of any of your parents are called names from an animal? NO, NO NO…!

To do such thing is out of normalcy and disrespectful which must be cautioned. This callous behavior has sent very negative signals about our characteristics as a nation to the whole world through FACEBOOK and the electronic media. Since last week, I have reflected back on the many conversations and threads running through groups on Facebook and other outlets which is enough to show the world how divided we are as a nation manifesting in our intolerance and disrespect for leadership and elders. It was the type of sensation and personal insults that screenwriters and the press adores. The simple, yet poignant moments that transform character driven movies into award winning films became obvious to me that we have crucified the PRESIDENCY AND SOVERIGNTY on the altar of media communications for unjustifiable reasons, I finally understood why desperation and frustration make excellent components for telling a story on screen And on newsprints, to score political, partisan and social points for economic aggrandizement's. BUT FOR WHAT REASONS NONE CAN REALLY TELL OR MAKING SENSE OF THE INSIDUOUS AND SEDITIOUS DISCUSS WHICH WAS ONLY BEEN DRIVEN BY SENSATION, DESPERATION AND FRUSTRATIONS IN THE SYSTEM.

While in life people want to manage their frustrations before they turn into anger, journalists and media experts want to inflate the frustration to drive the news and paper through conflict. Along the same lines, creating a character that tries to hold back from being who he/she is in order to get along with others is the perfect formula for intense dramatic scenes. There is a storyline behind everyone who is holding back from living out his or her potential. Most of it can be traced back to some fear of loss, dejection, rejection, pain, greed, envy or jealousy.

WHAT HAS GONE WRONG IN OUR BELOVED COUNTRY, WHAT ARE WE NOT DOING RIGHT, WHERE IS OUR MANNERISM AND RESPECT FOR OUR ELDERS AND LEADERS…? "Every one of us has an irrational/destructive emotional side to our personality. This dark side when it gets out of control can sabotage relationships, friendships and a country in an insidious way."

SIERRA LEONE SEEM TO HAVE MANY PASSIVE WARMONGERS: 

 Instead of fault-finding or engaging in character assassination, these toxic partners try to thwart their partner by constantly doing that which they deny they are doing in such an indirect way as to escape accountability if they are confronted. A passive aggressive person is as much of an overbearing controller as the most aggressive, in-your-face person you could imagine only they do it insidiously and underhandedly.

INDIVIDUALS ARE RESORTING TO SMOKE AND MIRRORS

Because you lack the courage to get real about what is driving the pain and problems in your relationship or life, you criticize friends, partners and even the people you work with about one thing when you're really upset about another. What is real never gets voiced, and what gets voiced is never real. The real issues will eventually burst forth in a torrid way like we see in unfolding events and stories to arose tensions.

WE CHOOSE NOT TO FORGIVE 

When you choose to bear anger at others, we trap ourselves in pain and agony and the negative energy can crowd every other feeling out of our heart. If you wallow in resentment and refuse to forgive and move on, you will tear up your own life, your relationship and the country apart. You can't change the past but you can deal with the resulting feelings and hurt by truly forgiving managing the present positively.

FINALLY ARE YOU THE BOTTOMLESS PIT

Are you so selfish, needy and greedy that you constantly undermine your chances of success? Can you never get enough satisfaction, love, attention or appreciation? Your partners, friends or boss will end up becoming frustrated by never seeming able to "fill you up." We all want reassurance, but an insatiable appetite for it never gives anybody around you any rest, inner satisfaction or trusts.

TIME TO FREE OURSELVES FROM THE INTERNALIZED SENSE OF INADEQUACY, TRIBALISM, INFERIORITY COMPLEX, GREED, VICES, PARTIANSHIP AND FIND OTHER POSITIVE WAYS TO FEEL SELF-WORTH AND REAL VALUE TO BE USEFUL TO OURSELF AND BEAUTIFUL COUNTRY CALL SIERRA LEONE……! "A strong friendship and bond doesn't need daily conversation, doesn't always need togetherness, as long as the relationship for others and country lives in the heart, true friends and love for our leader and elders will never part from us…"
Hebrews 13:17 Obey your leaders and submit to them, for they are keeping watch over your souls, as those who will have to give an account. Let them do this with joy and not with groaning, for that would be of no advantage to you.
MAY GOD ALMIGHTY TAKE CONTROL OF THE MINDS AND HEARTS OF OUR PEOPLE – AMEN