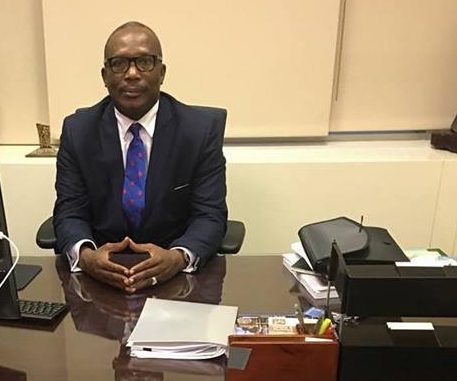 BY KABS KANU
The Permanent Representative of Sierra Leone to the United Nations, Ambassador Adikalie Foday Sumah, has said that it is his belief that the new incoming Parliament will robustly deal with Section 76(1) of the Sierra Leone constitution with a view to resolving the issues  it has created in the national polity.
Ambassador Sumah , who was responding to questions from the COCORIOKO Newspaper, which sought his opinion on the present situation where diasporans with dual citizenship were denied symbols to contest for parliamentary seats, described Section 76(1) as "a hot potato of national constitutional ingredient   that has affected political parties across the broad spectrum of the nation" .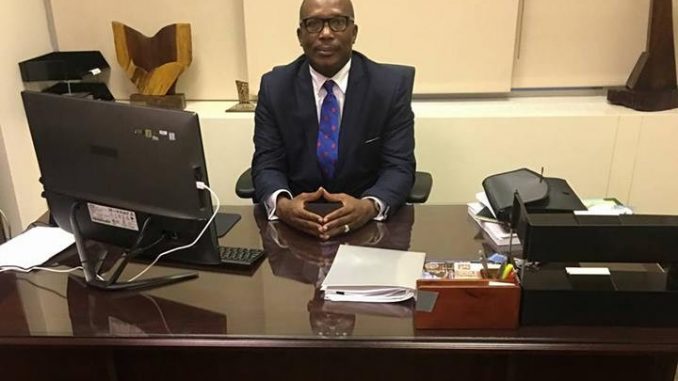 The UN Ambassador, a celebrated legal luminary , reader and commentator on the laws of the constitution,  stated that "the dual citizenship issue should not be viewed with a monofocal bird's eye view on the narrow perspectives of politics ,  designed to marginalize the diaspora. Rather, it should be seen as a legislative and judicial conundrum to be addressed ".  He is calling on all supporters of the various parties to remain calm and law abiding and seek peaceful means to resolve it . He stressed that : "It is a constitutional and legal matter between the Legislature and the Judiciary. "
Ambassador Sumah is of the conviction that the Legislative,  as per Section 105 of the Sierra Leone Constitution , that is vested with the unfettered competence to legislate law of and for Sierra Leone , can amend any laws of its legislation; and the judiciary , in the stead of the Supreme Court of Sierra Leone, has exclusive jurisdiction to interpret the constitution of the Republic of Sierra Leone, and any other laws enacted by the Parliament of Sierra Leone , pursuant to Section 124 of the 1991 Constitution.
Ambassador Sumah emphasized the point that everybody is affected, as long as they are connected to the diaspora and it is for this reason that he is calling for Sierra Leoneans to  collectively work together across party lines to circumvent the  apparent  disenfranchisement and marginalization  of the diaspora, which is regarded as the sixth district of the Republic of Sierra Leone.
Ambassador Sumah is therefore calling on all Sierra Leoneans in the diaspora to work together with their respective political parties to ensure that the constitutional and legal issues raised by Section 76 (1)  is addressed during the incumbency of the incoming Parliament to make sure that diasporans are not disenfranchised.
Ambassador Sumah's advice is designed to calm down rising passions and  help Sierra Leoneans understand that this is not an APC political policy intended to marginalize the diaspora but a constitutional issue which must be addressed  in a concerted manner devoid of passion to bring clarity and possible solutions to the situation.