Mrs. Timbo-Nwokedi is in the spotlight once again. She has been very busy trying to woo business people in the U.S.  to go and invest in Sierra Leone.
Her resolute and unflinching determination to improve the life of her people back home in Sierra Leone in the areas of basic health care services, education, and women empowerment is evident by the number of donations she has made in the last three years.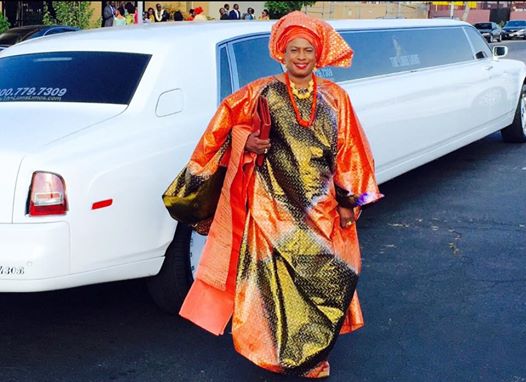 She has donated food, clothing, school books, and supplies worth thousands of dollars to schools at Rokulan, Royanka, and other villages.As a wonderful patriot and philanthropist, Isatu firmly believes in the words of the late J. F. Kennedy who once said: "Do not ask what your country will do for you, but what you will do for your country." She encourages every Sierra Leonean in the diaspora to give something back, no matter how little or small, to the people of Sierra Leone.
Her ultimate goal in life, she told COCORIOKO, is to carry out actions that would make a positive difference in people's lives. Her mission is to see that every citizen of Sierra Leone has the right and privilege of basic healthcare services and education while empowering the women of Sierra Leone for a better life and economic growth. May God bless Isatu Neneh Timbo-Nwokedi.