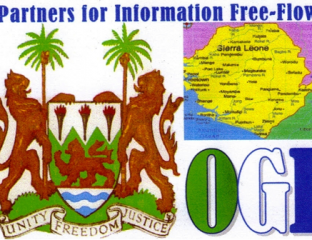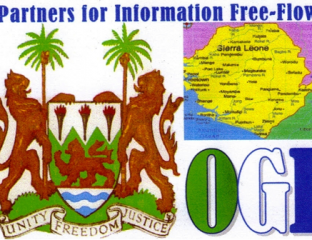 FOR IMMEDIATE RELEASE
FREETOWN, SIERRA LEONE
March 31, 2018
The Open Government Initiative (OGI), condemns the actions by the National Electoral Commission in the way these elections have been administered.  The unit within the Office of the President was created 10 years ago by His Excellency, The President, to open up government to the people with two primary objectives: to be inclusive of everyone on one hand, and have the citizens' participate in governance via a feedback loop, especially through their civil society representatives.
Therefore, we have a civil society presence in every district in Sierra Leone via organizations and community radios.  Knowing there exists seventeen distinct ethnic groups we even discuss issues in different languages to reach those in society who may not speak others.  Using this approach the OGI has been able to develop deeper relationships with the citizenry of this country by informing them on government matters as we bring back their suggestions and accountability activities to government.
The uniqueness of the OGI as civil society within government, the organization has worked with civil society organizations successfully over the years.  Many of the top civil society organizations are signatory to the Open Government Partnership, a global initiative that is based on three principles: transparency, accountability, and citizens' engagement/participation.
We are alarmed at the level of irregularities we have seen from these 2018 National Elections in the country and thereby potentially disenfranchising tens of thousands, if not hundreds of thousands of Sierra Leoneans.  The National Electoral Commission, specifically, has been seen to be in cohorts with others to rig the elections in favor of one of the sixteen parties that vied for the presidency of this country.  We urge that a full investigation be launched post-elections, regardless of who is in office, so we cannot continue with this bad precedence.  And those who are found culpable should be held to account by the law.  And to the fullest extent!
To our civil society partners, especially those who are supporting NEC in this bad example to our country, should cease and desist in the best interest of the citizens and not their organizations'.  How could any civil society organization fail to condemn these gross acts of attempted rigging committed against the people of this country?If they are found culpable they too should be held accountable.
OGI, as a partner of many civil society organizations condemns the National Electoral Commissioner, along with his Commissioners, for not holding on to the tenets of open government in the way they have administered these elections; including their violation of the law they are supposed to follow: The Public Elections Act, 2012.  We hope the elections on Saturday March 31st 2018, will be peaceful and may democracy emerge as the winner in all of this.
God Bless Sierra Leone!