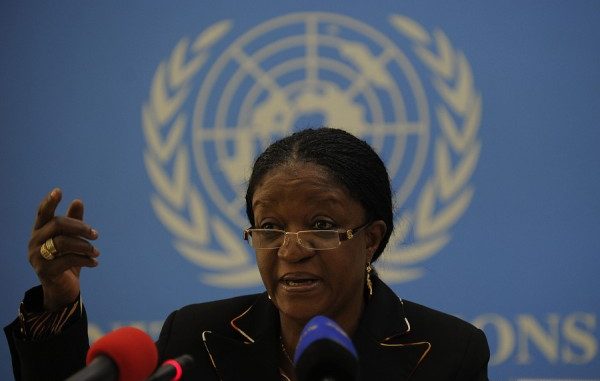 BY THE HUFFINGTON POST OF THE USA  :
1. Afghanistan's first female police chief showed the world what courage looks like.
Col. Jamila Bayaz was appointed to run security in the Kabul's District 1 in January, becoming the first woman in such a senior frontline role. The mother-of-5 is responsible for policing an area of the Afghan capital that includes the presidential palace, government ministries and the central bank. "This is a chance not just for me, but for the women of Afghanistan," she told NBC. "I will not waste it. I will prove that we can handle this burden."
Women in Afghanistan have faced a steep battle to reenter the workforce and public life after the end of the Taliban's restrictive rule. They still face considerable obstacles including discrimination from an ultraconservative society and the threat of militant attacks. Afghan policewomen have been targeted by insurgents and several women in public office were assassinated in 2013, according to the Associated Press. Bayaz is undaunted: "I am ready to serve, I am not scared nor am I afraid," she told AP. Col. Jamila Bayaz talks on the phone at her office in Kabul, Afghanistan, Jan. 16, 2014. (AP Photo/Massoud Hossaini)
2. Xiao Meili put a taboo subject back on the map.
Xiao Meili set off the remarkable journey in late 2013 to walk more than 1,200 miles between her home in China's capital Beijing and the southern city Guangzhou to raise awareness of sexual abuse in the country. The 24-year-old woman told Time Magazine she hopes theunusual sight of a female backpacker on China's roads will draw attention to how authorities handle abuse and will break the social stigma victims often face. At each town along the way, Meili and her supporters post letters to local officials urging them to investigate abuse allegations, screen teachers and improve sex education.
Meili's journey has developed a popular following on social media and she asks women in each town to walk with her or offer her a couch for the night, according to Global Voices. "China's traditional idea is that it is dangerous for females to travel alone outside. But conversely, so many sexual abuse cases take place in places we thought were safe like schools and buses," she told China's Global Times. "This is not an arduous walk. Each step represents a female protest at society."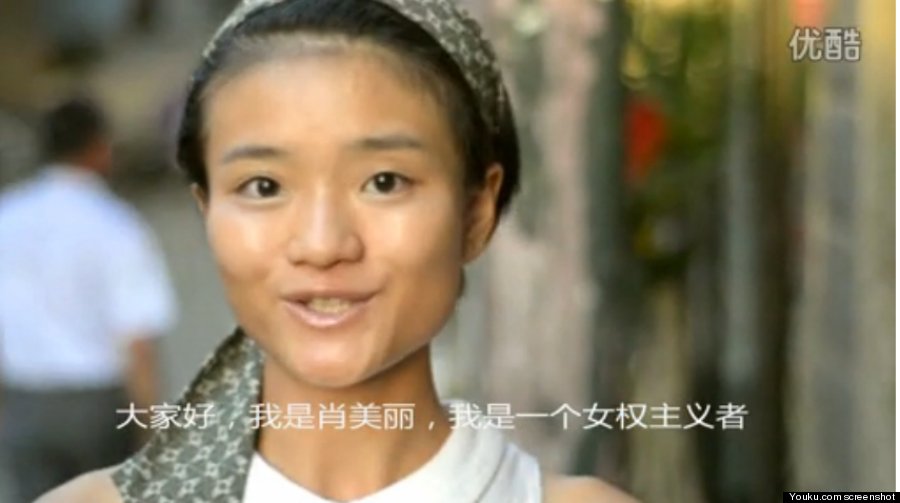 Xiao Meili explains her "feminist walk" in a social media post. (Youku.com/screenshot)
3. Azizah Al-Yousef began a campaign to end Saudi Arabia's oppressive male guardianship system.
Azizah al-Yousif has been a thorn in the side of Saudi Arabia's conservative establishment since she launched the October 26 Women's Driving Campaign last year. In a bid to end the Kingdom's ban on female drivers, women posted YouTube clips of themselves driving online. "We are sick and tired of waiting to be given our rights," al-Yousif told CNN at the time. "It's about time to take our rights."
Now al-Yousif is pressuring authorities to end the country's male guardianship system, which forces women to ask the permission of male relatives to travel, work, complete education, get medical treatment or a passport. The Saudi Gazette reports that together with a group of activists, al-Yousif sent a petition to the Kingdom's Shura council to demand reform. "This petition renews our demands as women. We want our issues to be put on the top of the Council's priority list," she said.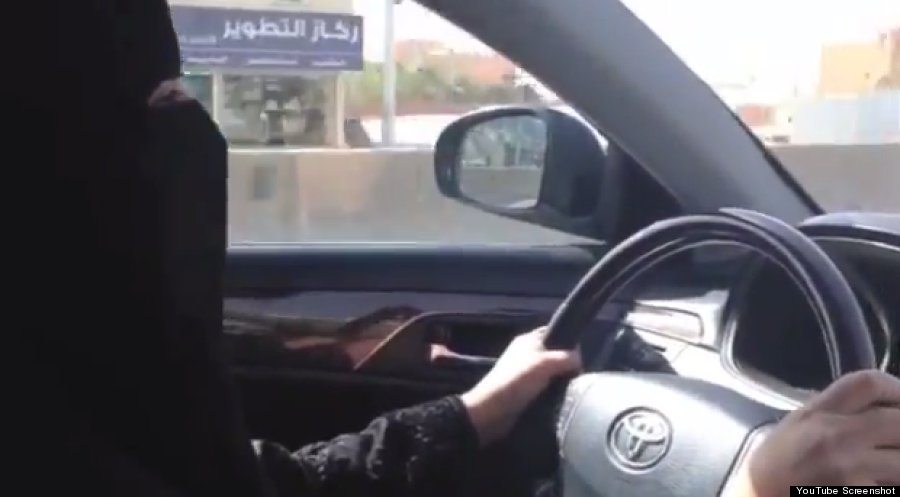 Screenshot of a video posted by the Saudi women driving campaign shows Azizah al-Yousif at the wheel. (YouTube/screenshot)
4. The Central African Republic's interim president Catherine Samba-Panza gave a violence-stricken nation new hope.
Catherine Samba-Panza, a women's rights activist and reconciliation advocate who is known in the Central African Republic as "mother courage," was selected to lead the country in January amid devastating ethnic clashes that forced more than 1 million people to flee their homes. As CAR's first female president, she pledged to lead the country away from the circle of bloodshed. "At the very heart of the people, I felt this desire to elect a woman who could bring peace and reconciliation," Samba-Panza said of her presidency, according to The Guardian. She has a formidable task ahead of her. This week the UN warned of "religious cleansing" and immanent danger to civilians trapped amid the fighting, Reuters reported. President Catherine Samba-Panza sits in the parliament building before taking the oath of office in Bangui, Central African Republic, Jan. 23, 2014. (AP Photo/Jerome Delay)
5. Ukrainian pop icon Ruslana became a champion of the country's protest movement.
Ruslana is one of Ukraine's most famous pop singers and brought the country to victory at the EuroVision song contest in 2004. She is also a passionate social activist, so when protests against President Viktor Yanukovych erupted last November, Ruslana became a nightly fixture on stage at the protest camp in Kiev, according to Newsweek. "A public person, musician or artist should exercise their civic activism to be the voice of the people," she told the magazine. The Washington Post reported that some of her performances at the EuroMaidan protest hub lasted up to 10 hours.
When the protest movement was met with brutal repression, eventually leading to Yanukovych's downfall, Ruslana was devastated but defiant. "We no longer sing or dance, despite the severe cold. We understand that today the fate of the country [that has taken] several decades to come hangs in the balance. Instead of singing, we pray," she wrote in an email to Newsweek in February. With Yankovych now in exile and tensions high as Russian troops flood Crimea, Ruslana called for the country to join together peacefully. "Ukrainians are strong enough to unite, we understand that propaganda is designed to divide us," she told the BBC.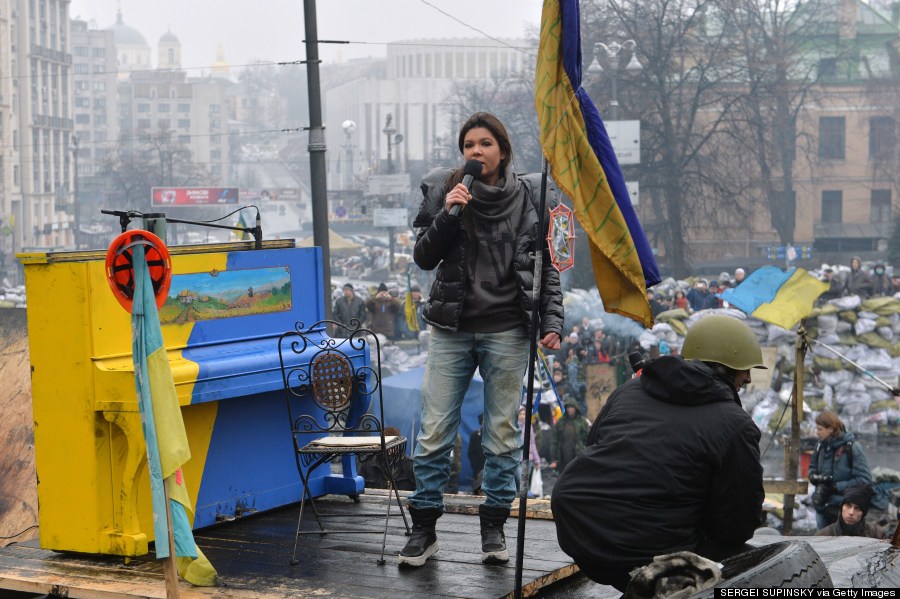 Ruslana performs on an anti-government barricade in central Kiev on Feb. 10, 2014. (SERGEI SUPINSKY/AFP/Getty Images)
6. Mehrezia Labidi helped enshrine gender equality in Tunisia's post-Arab Spring constitution.
As vice-president of Tunisia's constituent assembly, Mehrezia Labidi led the tumultuous debates over the country's post-Arab Spring constitution. Labidi is the most senior female politician of the ruling Islamist part, Ennahda, and took a firm line for women's rights throughout the debates, often to the disappointment of her own party. "It's like giving birth: painful, but in the end everyone is happy when the child arrives," she told Deutsche Welle.
The constitution that passed in January was celebrated as a breakthrough for women's rights. Labidi helped push through key gender quality provisions by allying with secular politicians, the BBC explains. "I have always achieved everything I wanted myself. Sometimes I wonder whether men could compete with me," she told the network.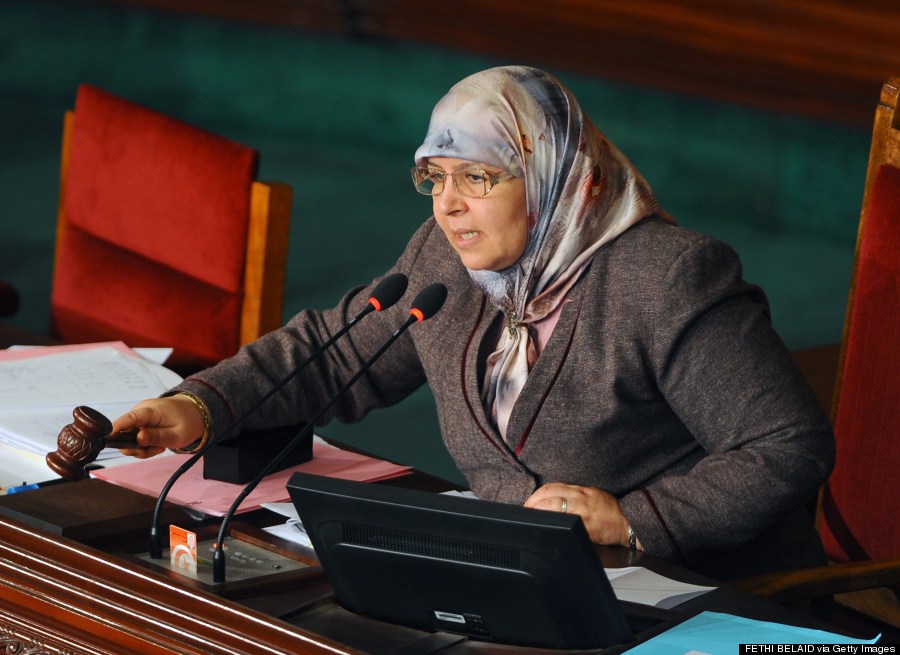 Mehrzia Laabidi speaks during a Tunisian National Constituent Assembly session in Tunis on Jan. 17, 2014. (FETHI BELAID/AFP/Getty Images)
7. Lena Klimova gave Russian gay teens a voice online.
Just days before the Sochi Winter Olympics opened in February, young journalist Lena Klimova was charged under Russia's controversial ban on "gay propaganda." Authorities targeted Klimova because of her incredibly popular "Youth-404" website (404 designating "page not found") where gay teens write about their struggles with homophobia in the country.
Faced with a stringent fine, Klimova was most concerned about Russian youth losing access to the forum, according to The Guardian. "If it will be closed, LGBT teenagers will lose the only place where they can openly speak about themselves and receive advice they need to live. It will be a catastrophe," she wrote on Facebook. But with the world's attention on Russia during the Olympics in Sochi the case was haltedand Klimova's website was able to give a voice to outcast teenagers for at least a while longer.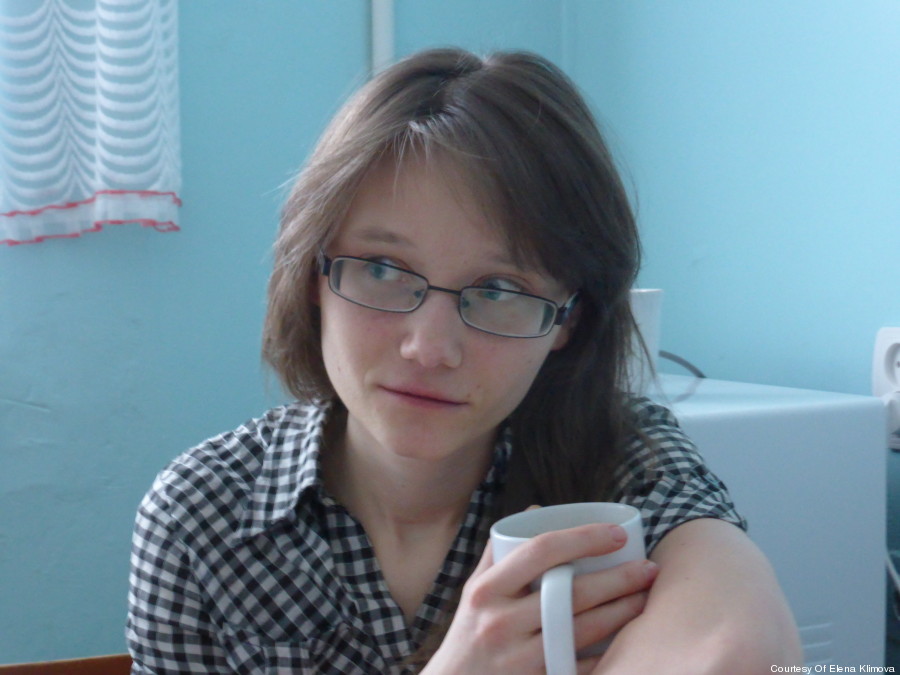 Lena Klimova pictured in a handout photo. (Elena Klimova)
8. Zainab Bangura pushed countries to recognize that sexual violence in conflict has to stop.
As the U.N. special representative on sexual violence in conflict, Bangura has seen first-hand the devastating effect of rape used as a weapon of war. Bangura, who lived through the 1991-2002 civil war in her native Sierra Leone, told Reuters: "For me, one rape is too many."
Since she took up the role in 2012, Bangura says she has seen "a political momentum that is unprecedented" to combat sexual violence in conflict, including a U.N. declaration in which 140 member states have committed to ending rape in conflict, Buzzfeed reported. In February, Bangura's office struck another victory when the U.N. and African Union signed an agreement to prevent and respond to conflict-related violence in Africa.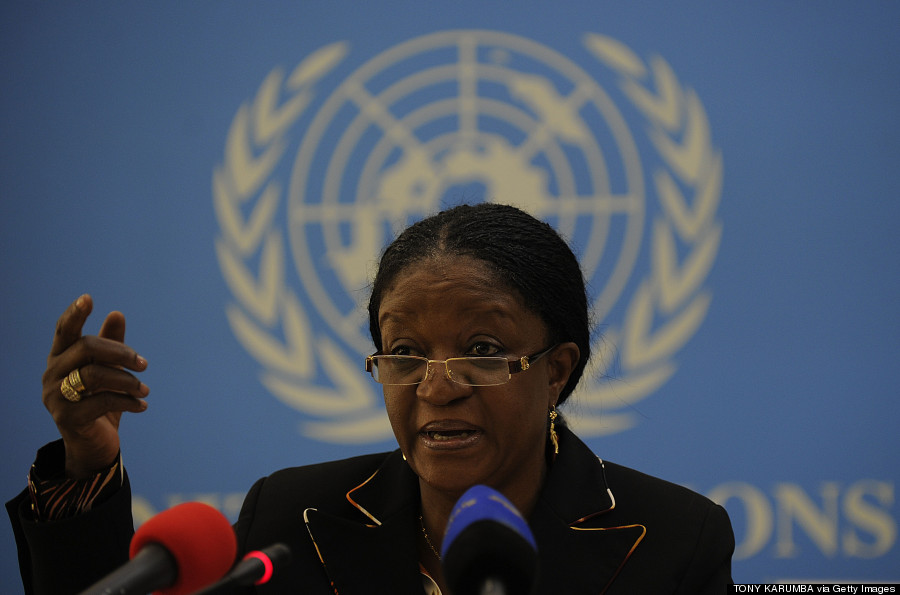 Zainab Bangura gives a press conference at the United Nations office in Nairobi on April 4, 2013. (TONY KARUMBA/AFP/Getty Images)